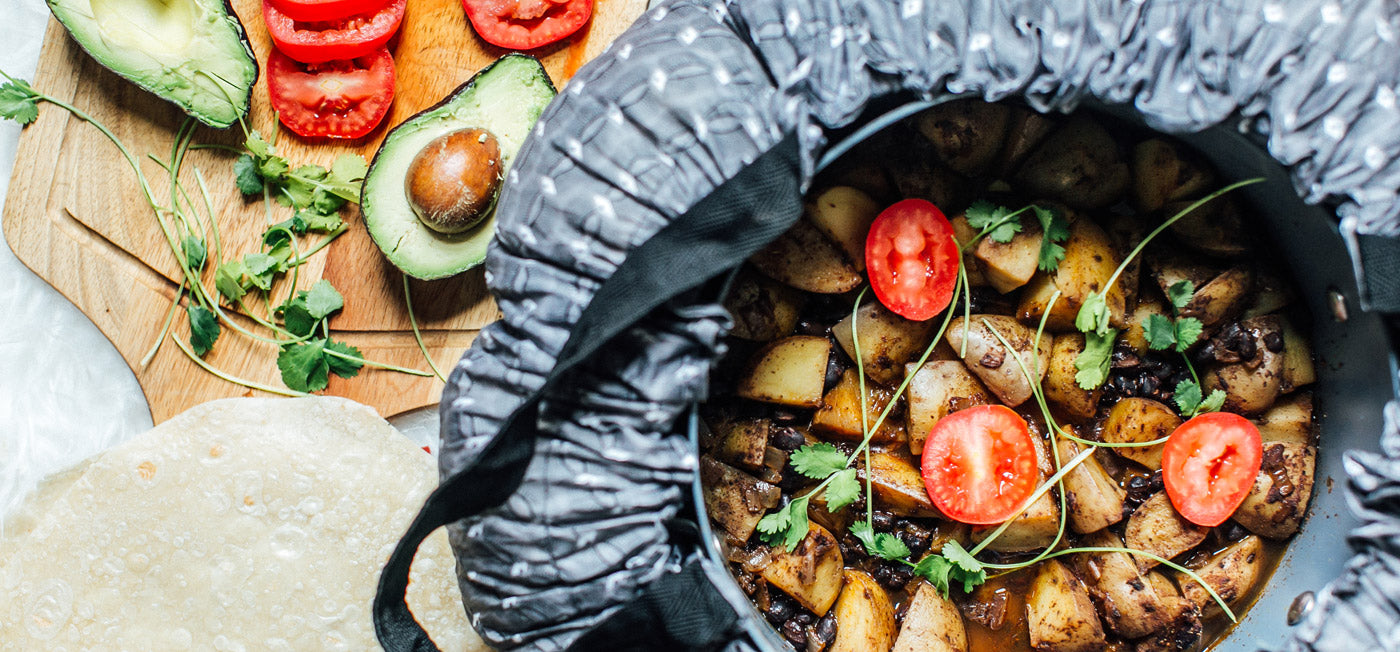 Wonderbag: Changing Lives
When FIREPOT founder John Fisher used Wonderbag in a recent investor presentation, this simple, inexpensive piece of cooking equipment got people curious. Olivia Lee finds out how this cushion-like slow cooker is changing the lives of millions of people around the world.
It started during a power cut in South Africa. It was 2008 and there were severe energy shortages throughout the country. Sarah Collins, a South African social entrepreneur, became frustrated at how difficult it was to cook. One evening, she remembered the techniques her grandmother used to employ — swaddling pans in cushions to keep food hot. Sarah tried it for herself, and it worked. It's a technique that has been practiced for centuries, from bushmen who bury their pots underground, to families in World War II who'd keep their food warm in hay boxes. Yet no one had modernised it.
This is how Wonderbag was born. Using insulation created from recycled foam chips — collected from furniture and car manufacturers — Wonderbag prevents heat escaping from a dish, removing the need for additional energy to complete the cooking process. The pan is brought to the boil conventionally, then transferred to Wonderbag where it will continue to cook for up to 12 hours.
For the busy urban worker, this is a game changer. Instead of leaving a slow cooker plugged in all day, Wonderbag safely cooks food without power, reducing energy consumption by up to 90 per cent. It's also portable, so hot food can be carried to the beach or on a picnic.
But Wonderbag is about more than convenience. In communities all over the world, and particularly in Africa, women spend their whole day preparing the evening meal. Around three billion women go in search of firewood every morning, often putting themselves in vulnerable situations. They then spend hours cooking over an open flame. Smoke inhalation is the cause of over four million deaths each year, half of whom are children under five.
This is why Wonderbag is so important. At its most basic level, Wonderbag means these women can cook a meal using a fraction of the labour, energy, resources and time normally spent. Instead of collecting wood every day, they can go just once a week. Instead of cooking on a fire for hours, they can cook for just long enough to bring the pot to the boil, drastically reducing their exposure, and their children's exposure, to toxic smoke. The Wonderbag Foundation says that if every family who currently cooks over an open fire were to use a Wonderbag instead, there would be a 60 per cent reduction in global deforestation, and a one tonne reduction in fire-based carbon emissions. There would also be an 80 per cent reduction in the amount of water used in cooking.
For every Wonderbag sold in the Western world, a Wonderbag is donated to a family in Africa. Already, over a million bags have been distributed globally. It might only look like a squishy beanbag, but this powerful slow cooker is a catalyst for change, spreading hope of a better future one Wonderbag at a time.

Find out more at mywonderbag.com.