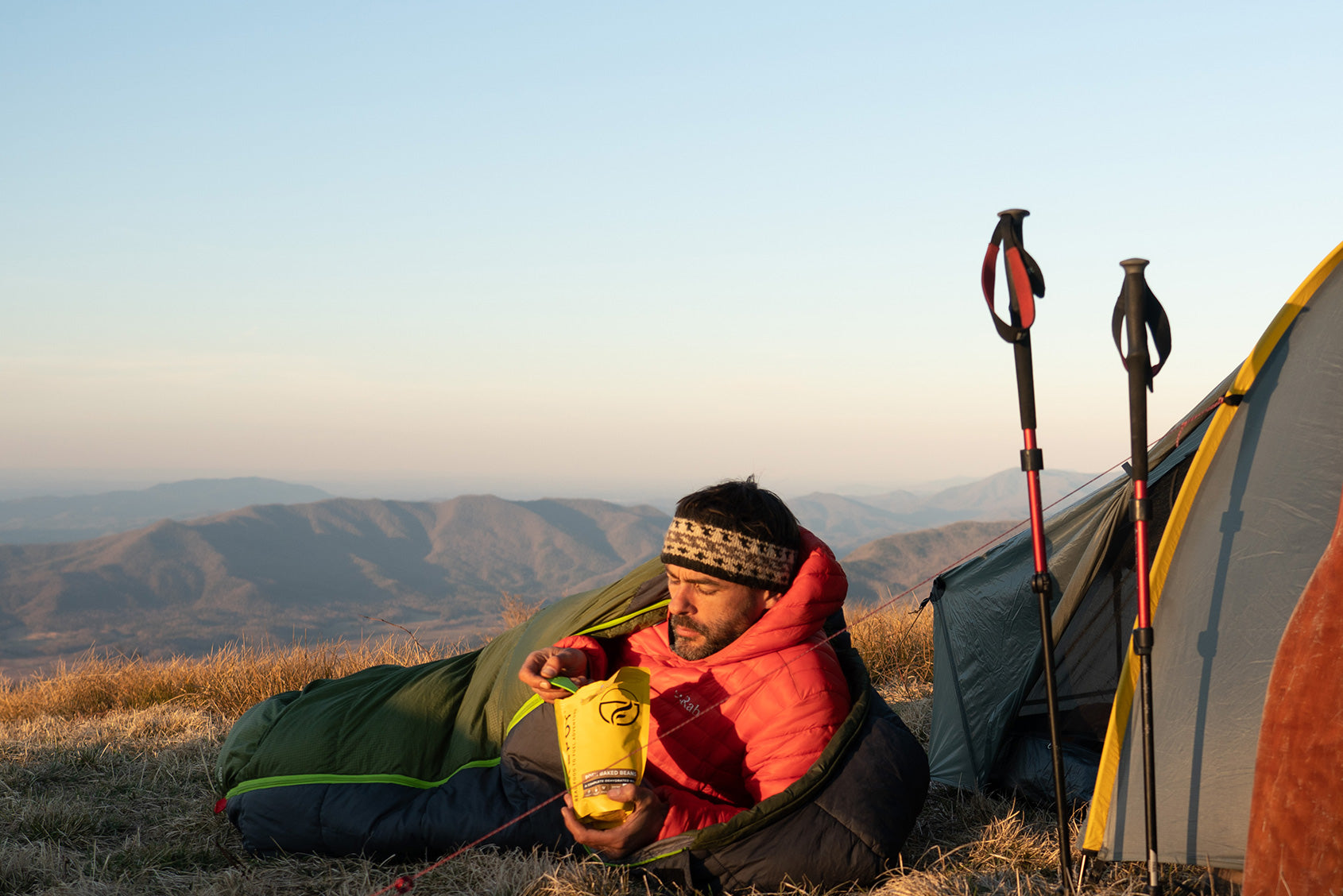 Delicious and Nutritious
Firepot uses a different approach to the more common freeze-dried options for outdoor eating. Typically, freeze-dried meals are made using ingredients that have been dried separately, so the first time the flavours meet is when you add water to the pouch. And you can taste the difference. 
We think that missing element is 'time on the hob' — a slow-cooking principle we use for all our recipes. We cook each meal by hand, just as you would at home.
Our ingredients are simple, honest and fresh, for explorers, adventurers and athletes who care as much about the nature they put into their body as the wild places they venture.
Our Mushroom Risotto and our Vegan Orzo Bolognese in a blind taste test.



"Truly unique and delicious" - Miranda in the Wild
"I can genuinely say this was the tastiest dehydrated meal I've ever had. Great flavour, great consistency and easy to make."
Levison Wood - British explorer, writer and photographer.
"This stuff is a cut above the average when it comes to dehydrated rations. In fact, it's the best I've tasted. Once rehydrated, it's indistinguishable from a real meal you might cook yourself; it isn't a textureless mush, like other brands I've tried. The flavour is also excellent."
Alex Roddie - editor at Sidetracked Magazine
"Finally something wholesome and delicious in my bivi."
Bruce Parry - Filmmaker, presenter and adventurer

"Overall, super impressed with Firepot dishes, they're healthier, more nutritious, filling and prettier, they are now my expedition food of choice."
Matt Holland for MyOutdoors.co.uk

"We both thought our meals were delicious! The portions are very generous, making them the ideal option to fuel you through a day of hiking or any outdoor activity"
Camping With Style - campingwithstyle.co.uk

"This is the best dehydrated trail food I've ever eaten and to paraphrase The Life of Brian, "I should know, I've eaten enough." Whatever their secret, I think they've pulled off a miracle here."
Alex Long - Dartmoor Bikepacking

"I couldn't believe it was a meal out of a bag. Whatever you are doing in your barn keep doing it. Because your meals are outstanding. Just what we need to get us through the Marathon Des Sables."
Andrew Stewart - 3rd BN Parachute Regiment
"First and foremost, Firepot's offerings taste like complete meals, not a contrived camping food where calorie counting dictates the ingredients... for me, much of my satisfaction was derived from the feel good factor of enjoying healthy meals as bookends to the day"
Cass Gilbert - Bikepacking.com
"Having planned and fed expeditions in many hostile environments around the world, it would have made life tastier, healthier, easier and considerably more nutritious if Firepot had been around."
Nigel Gifford OBE - Executive Chef/Author Royal Geographical Society
"Food Stars of the Future" - The Mail on Sunday
Ask the Judges
Our taste awards were won competing against non-dehydrated ready meals: