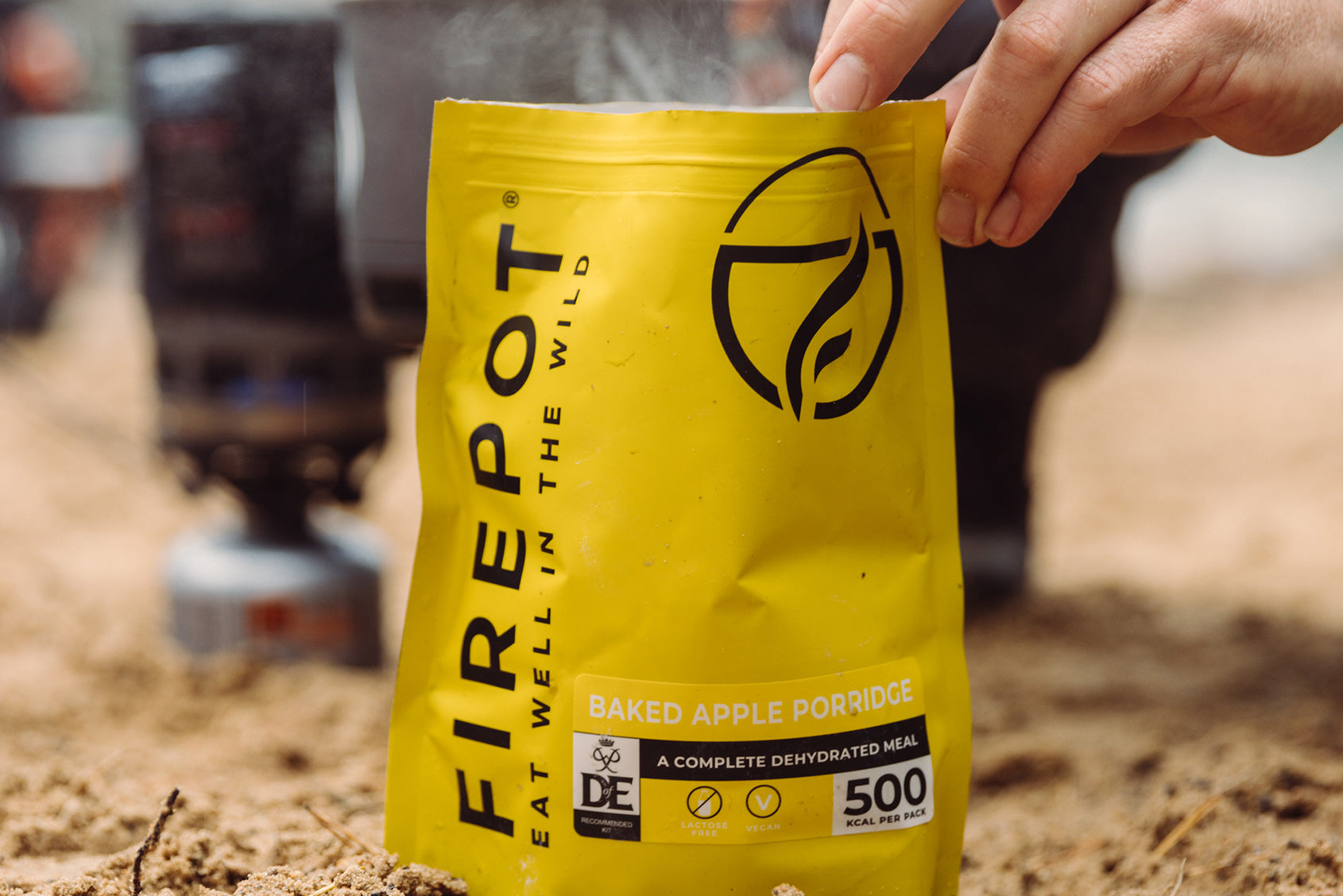 Firepot Pouch Recycling Programme
As a manufacturer, we recognise that our decisions have a far-reaching impact. Producing hundreds of thousands of meals a year, you can't fail to be aware of the volume of incoming and outgoing materials involved in the supply chain, and the very obvious challenge posed by packaging materials. 

Our yellow pouches are made up of layers of aluminium film and plastic. They offer a good shelf-life and double up as a handy bowl for your food. But the same elements which make these materials so attractive are also what make them detrimental to the environment - mixed materials can't be thrown into your household recycling. But just because your council won't take your yellow pouches away, it doesn't mean their lifespan needs to end there. 

You can now send your pouches back to us. Thanks to innovative closed-loop solutions, we can then send them off to be processed and reformatted into pellets to make a range of other products. This means less waste going into landfill and, critically, it eliminates the need to extract new raw materials: a hugely detrimental process for the environment.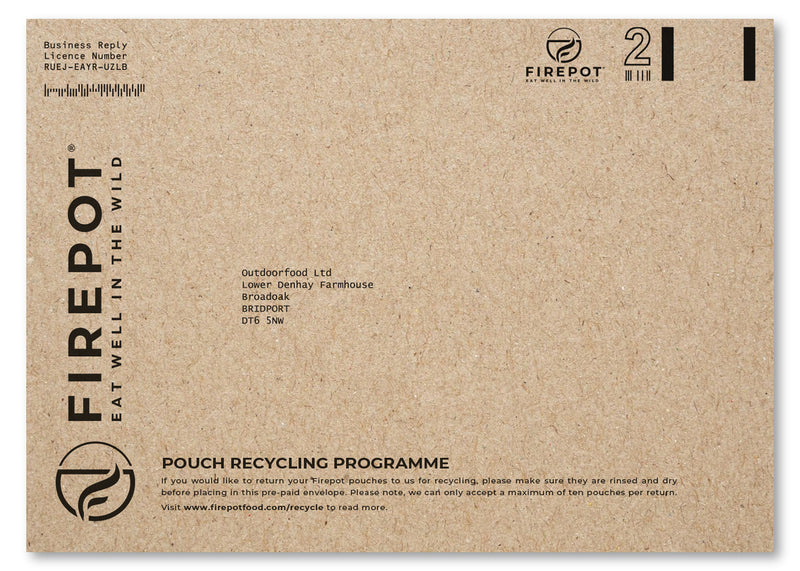 How do I do return my pouches?
When you place your order on our website you will see a tick box on the shopping basket page - 'Send me a pre-paid envelope so I can return my yellow pouches for recycling' - If you tick this box your Firepot order will arrive with this pre-paid return envelope. Simply wash out your pouches after use, place them in the envelope and drop it in a post box. Each envelope can take a maximum of ten pouches.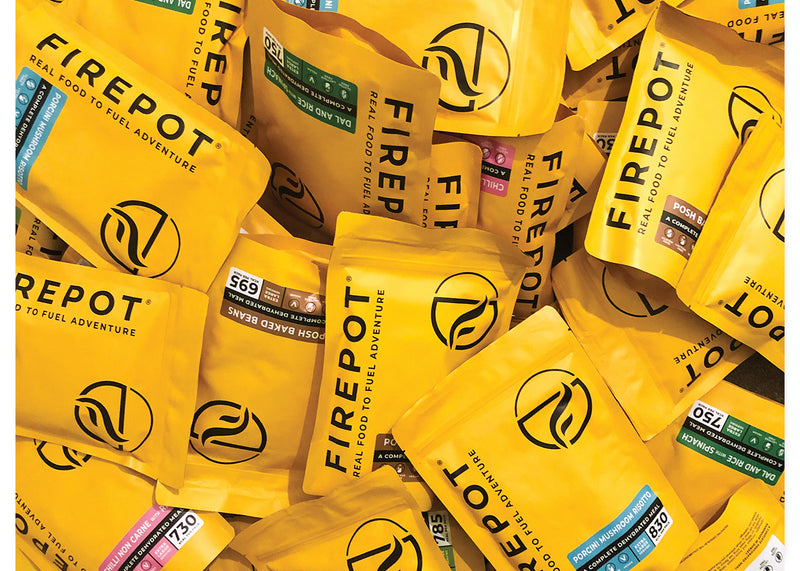 Sending in bulk?
If you have more than ten pouches to recycle please box them up and send them to: Firepot Pouch Recycling Programme, Firepot Food, Lower Denhay Farm, Denhay Lane, Broadoak, Dorset, DT6 5NW.
What happens next?
We will collect all the pouches to be recycled.
At the recycling plant the pouches are shredded and processed into pellets. These are sold to manufacturing companies who produce the end products which complete the recycling journey. These end products may include outdoor furniture and decking, plastic shipping pallets, watering cans, storage containers and bins, tubes for construction applications, flooring tiles, playground surface covers, athletic fields, and more.
The movement of materials through each part of the recycling process is strictly controlled to maintain a recycling chain of custody. This allows the recycling company to track and confirm where materials were sent and why.