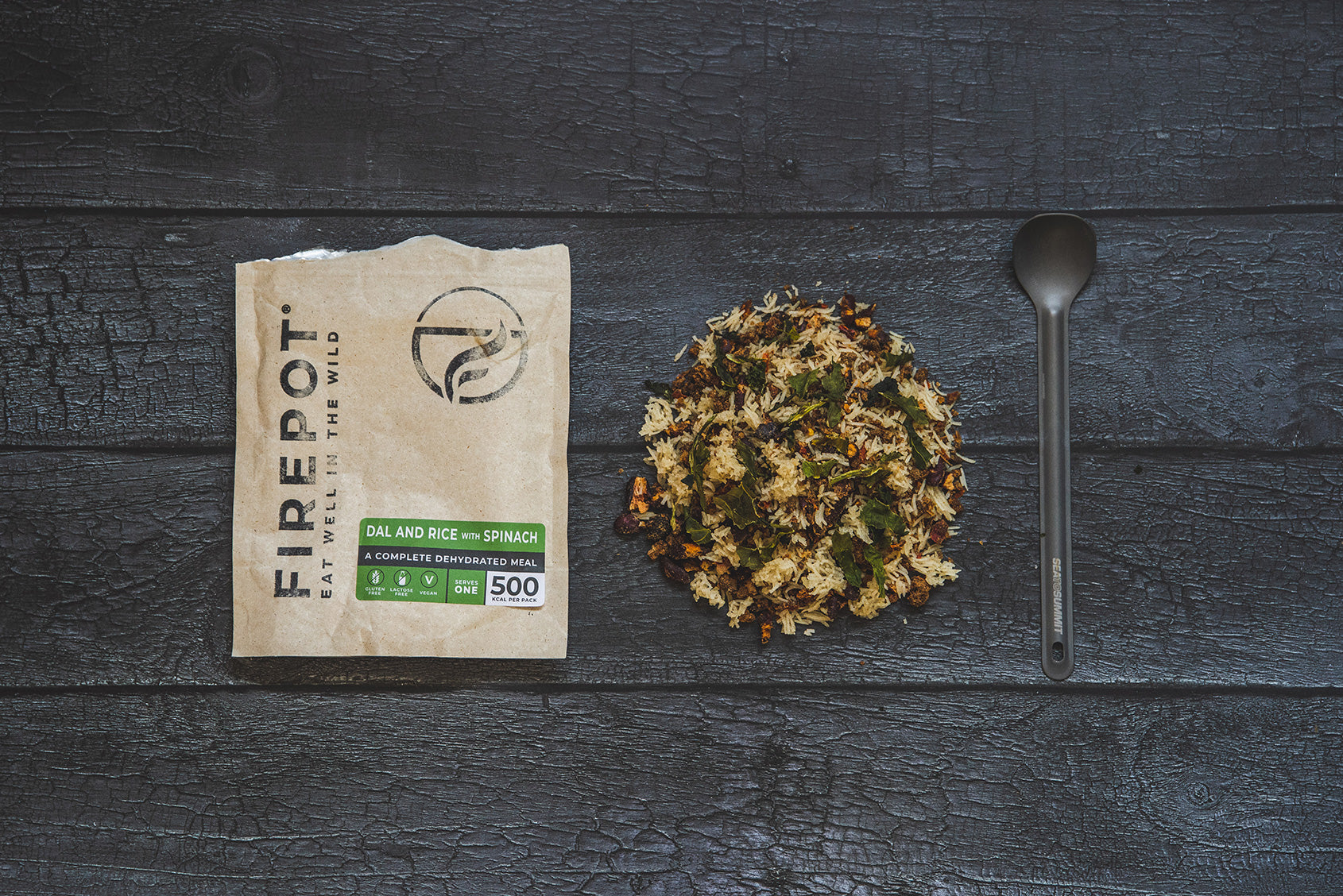 Passionate about Nature
We question our environmental impact and challenge ourselves to improve our sustainability practices at every turn. 
In 2018, we launched the expedition food market's first ever fully compostable packaging. We now have the ability to recycle our yellow pouches too.
We have the market's widest range of vegan meals: Firepot's plant-based meals emit four times fewer carbon emissions than those containing meat. This is according to data compiled in 2021 by SustainIt, the UK's leading sustainability data consultancy.
We've stuck by our West Country roots, using high quality, fresh ingredients available locally. This has helped reduce our carbon footprint. Our fruit and vegetables are still sourced from the same Dorset greengrocer as when we first launched.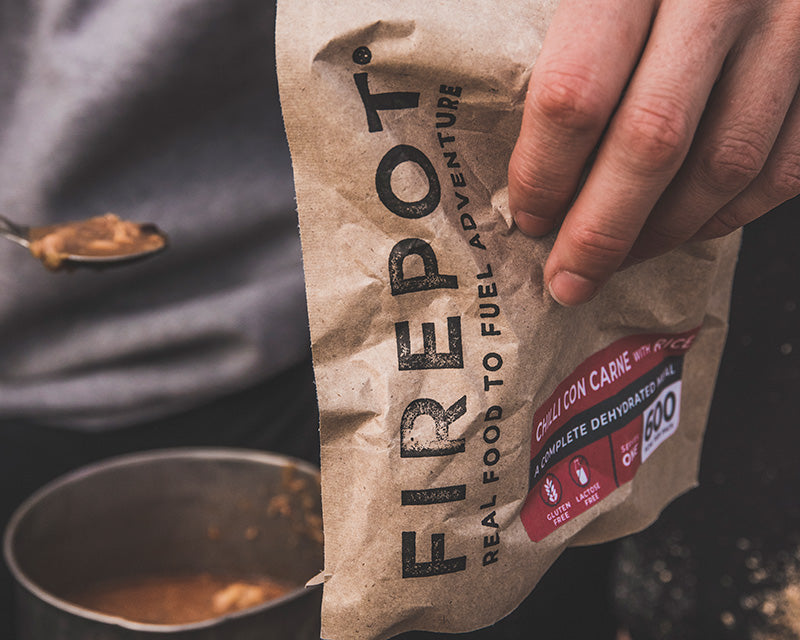 Compostable Packaging
Our compostable eco packaging is designed as an alternative to our main range of yellow plastic pouches, while still featuring the same nutritious, delicious meal options.
These compostable bags are made from bio-based sources, including sugar cane, which means they should disintegrate within a year in compost — faster if the levels of warmth, moisture and air exposure are right.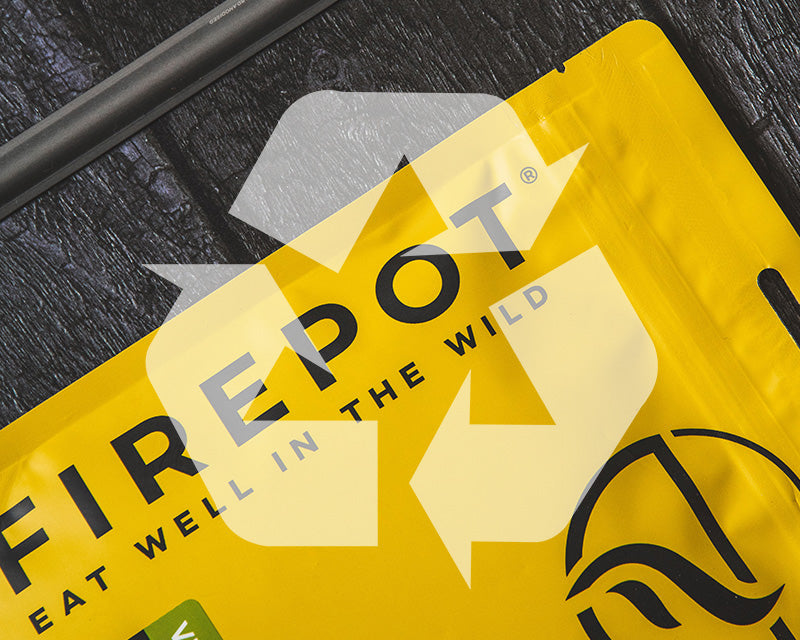 Pouch Recycling Programme
Our yellow pouches are made of a combination of plastic and aluminium. This allows them to be water and heat proof and to preserve the dried food inside. These pouches cannot be recycled by local councils but our customers can now return these pouches to us for recycling into new products.
When you order from our website you can request a pre-paid return envelope using the tick box on the Shopping Basket page. Use this to send your used empty pouches back to us.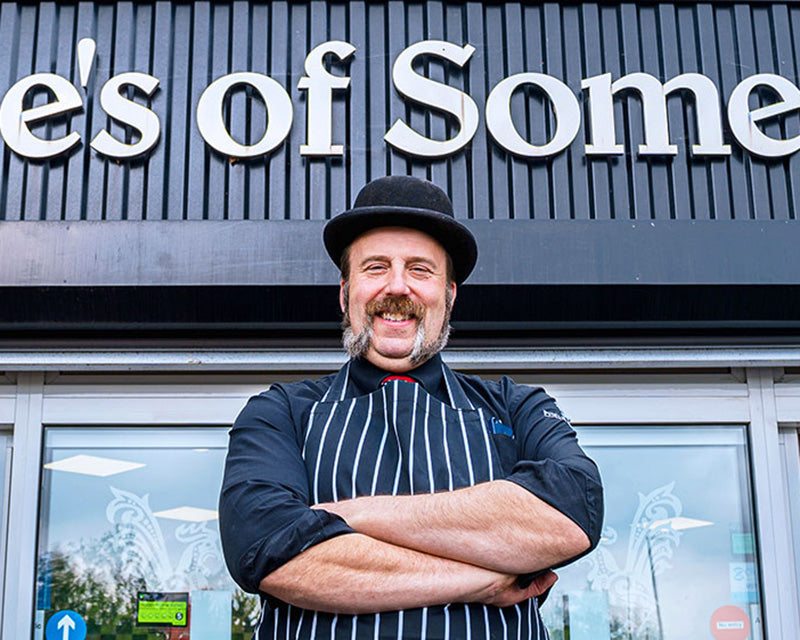 Sourcing Ingredients
We try and source as many of our ingredients from local suppliers as possible.
Our West Dorset village hosts a family-run greengrocers. They deliver our fresh vegetables three times a week.
We use the traditional butchers, Pyne's of Somerset. The company, aligned to the highest standards of animal welfare, was named "Best Butchers Shop in Britain" 2019.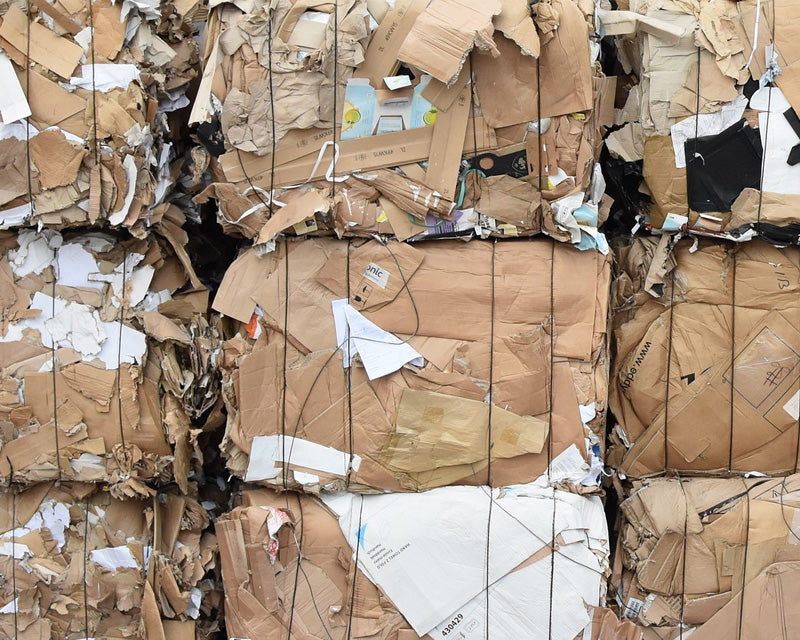 Packaging Recycling
Every food business has to face the challenge of recycling the vast amount of cardboard that comes with deliveries.
At Firepot we have invested in a compactor which creates 100kg bales from our refuse cardboard. These are stored in our warehouse until we have four tonnes ready to collect.
At these volumes, the fuel used to collect is offset by the benefit of recycling.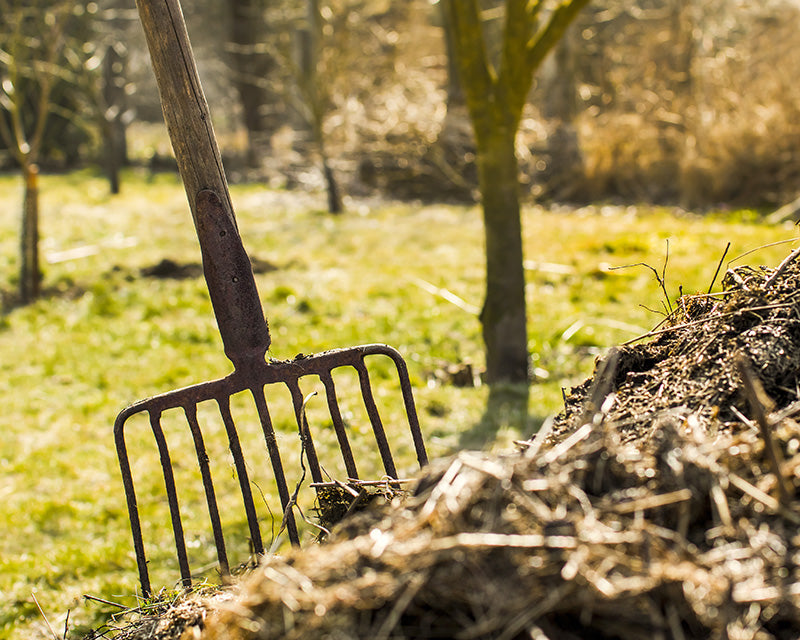 The Compost Heap
We hand-peel many kilos of vegetables every day — onions, carrots, kale, cabbage, celery, etc.
All these peelings go into our compost heap.
Every job comes with hidden perks. At Firepot it's this free compost, used on the founder's vegetable garden.
Our Customers Who Care
We actively choose to support groups or individuals campaigning to raise awareness of the climate crisis, or performing critical scientific research in this area.
This includes projects in marine conservation and plastics pollution.
Please explore our Community page for more.
Our compostable packaging in action
Tag us on Instagram with
#fuelledbyfirepot
or upload your photos here: