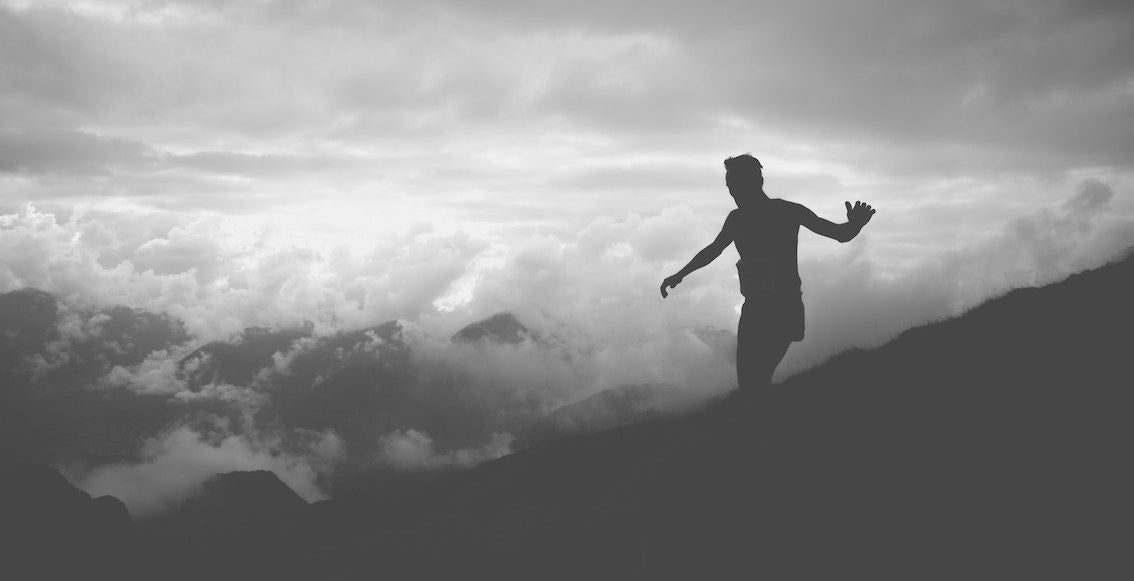 The World's Toughest Races
Since Firepot launched last year, we've been fuelling hundreds of athletes as they run, cycle and sail their way through some of the most demanding races in the world. Notable achievements include Peter Liggins who came fourth in the Jungle Ultramarathon (read here) and Pete McNeil who was the first Brit to cross the finish line in the Silk Road Mountain Bike Race in Kyrgyzstan (read here). Now we're looking ahead to see what challenges await in 2019, from 3,000-mile bike rides across the US to running in -50C through the Arctic Circle. Do you have what it takes to compete in the toughest races on earth?
TOUGHEST ULTRAMARATHON
6633 Arctic Ultra, Arctic Circle: March 7th 2019
The Arctic Circle regularly hits temperatures of -50C. Racers trudge through this frozen landscape for 350 miles, dragging a sledge behind them with all their gear. Whiteouts are common, hallucinations are expected. The racers only have eight days to finish, averaging two full marathons a day, which means most survive on about 40 minutes of sleep every 24 hours. Only 11 people have ever successfully completed the challenge. Sign up here.
---
---
TOUGHEST TRIATHALON 
The Brutal, Wales: August 31st 2019
A brisk swim in the glacial Lake Padarn, a bike ride through the Welsh countryside and a run through Snowdonia National Park — this doesn't sound too strenuous, but The Brutal lives up to its name. The race can be tackled as a half, full, double or triple Ironman, the latter requiring you to swim seven miles, bike 540 miles, and run 78 miles up and over Mount Snowdon, the UK's highest mountain. The scenery is unparallelled, but so is the race; thanks to the mountainous Welsh countryside, it was voted the world's toughest triathlon last year by 220 Triathlon magazine. Sign up here.
---
---
TOUGHEST OBSTACLE RACE
Death Race, Vermont, US: July 9th 2019
No one knows what to expect when they sign up for Death Race. Each year the challenge is different; in the past, participants had to translate instructions from Greek, and crawl for 12 hours under barbed wire. This year racers faced 3,000 burpees and a 30,000ft rope pull. Tasks are designed to push challengers to the edge of their physical and mental capacity. As the organisers write: "We provide no support. We don't tell you when it starts. We don't tell you when it ends. We don't tell you what it will entail. We want you to fail and encourage you to quit at any time." Sign up here.
---
---
TOUGHEST MENTAL ENDURANCE
Self-Transcendence, New York City, US: June 17th 2019
At 3,100 miles long — nearly four times the length of the UK — the Self-Transcendence is the world's longest certified running race. But this is not what makes it tough. The challenge comes from the repetition: Runners must complete two marathons a day for 52 days, circling the same block in New York City. The race was founded Sri Chinmoy, a spiritual leader who taught that athletics could be a form of meditation. In total, racers run around the block 5,649 times. Sign up here.
---
---
TOUGHEST BIKE RACE
Race Across America, US: June 11th, 2019
The Race Across America is the United States' answer to the Tour de France. But where the Tour de France allows racers 23 days to complete 2,500 miles in stages, Race Across America requires racers to complete 3,000 miles in 12 days, meaning cyclists have to push around 22 hours each day to reach the finish line in time. The route moves from California in the west to Maryland in the east, traversing the Sierra, Rocky and Appalachian mountain trails and crossing four of America's longest rivers. Cyclists have been known to fall asleep on their bikes. Sign up here.
---
---
TOUGHEST BOAT RACE
Volvo Ocean Race: TBC
This race is the longest professional sporting event in the world, so tough that it has claimed the lives of more than a few talented sailors. The route sees teams race non-stop for 45,000 nautical miles, crossing four oceans and touching six continents. Sailors set off from Spain, skirt round the coast of Africa, sail to China, New Zealand, Brazil, Miami and finish in Ireland. It takes around nine months to complete the entire route. The race takes place every three years, with the next one in 2020. See here for more information about signing up.
© Amory Ross / Volvo Ocean Race.  
 Good luck.