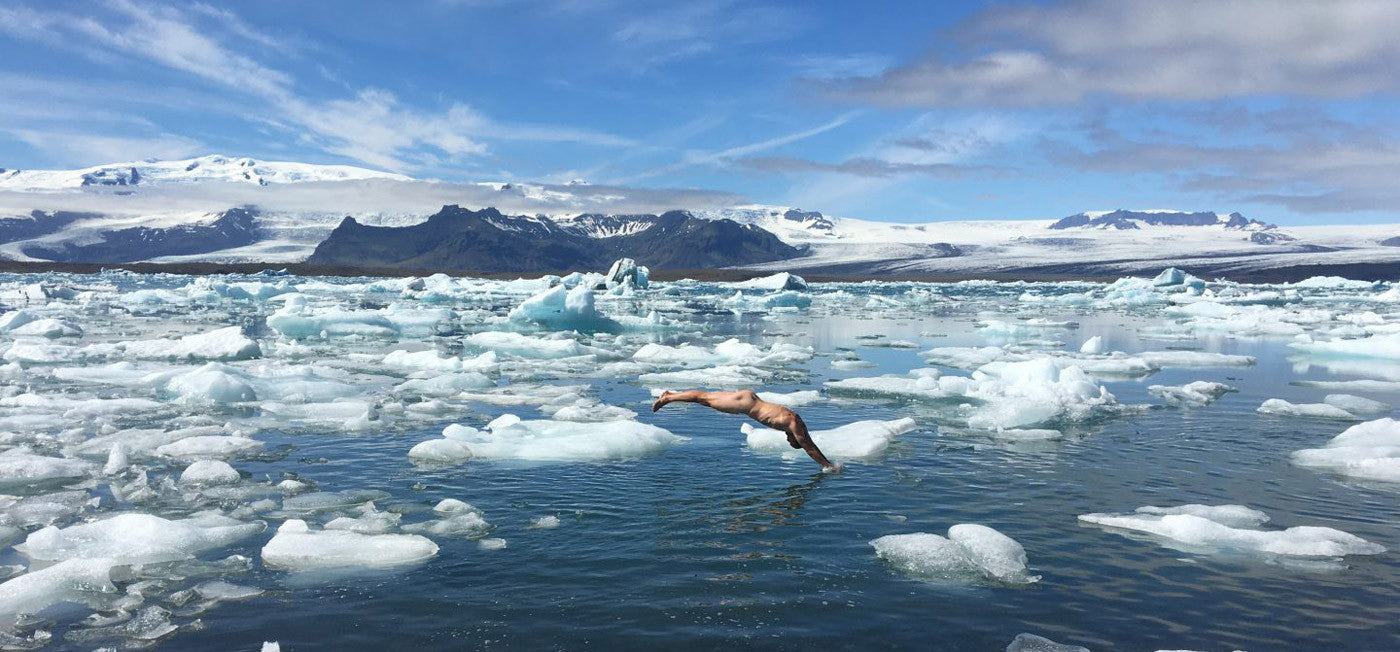 Shackleton's Long-Lost Stove
George Bullard — from Antarctica to South Georgia
At the age of 19, George Bullard completed the world's longest fully unsupported polar journey, in an event described by Ranulph Fiennes as "genuinely groundbreaking". Since then he's climbed some of the world's tallest mountains, led youth development programmes in the Amazon, supported scientific research expeditions in Antarctica and was the first to kayak from Greenland to Scotland. He also likes bracing swims in the sea.
George is a partner of IGO Adventures, a company that organises multi-discipline challenges in some of the world's most dramatic wildernesses. This summer they are heading to America, to swim, run, kayak and bike through the mountains and lakes of Montana. You can still sign up at igoadventures.com.
This photo was taken in South Georgia and the South Sandwich Islands, in the South Atlantic Ocean, where George and his team were searching for Shackleton's long-lost stove. It's believed that he left it behind on the island after he rushed back to Antarctica, launching a rescue mission to help his men stranded there. George and his team didn't find the stove, but they did stumble across these giant elephant seals — which only ever come ashore to mate — as well as a new species of fern they discovered on the island.
Here he is on his best and worst food from the wild:
Best: "Eating fresh food after 113 days of living off ration packs in the Arctic. Oh and eating mussels on North Rona, the most isolated island in the British isles — that was pretty special too."
Worst: "Boiled cod liver oil on a beach on the north east coast of Iceland is hard to forget — the texture was smooth and slimy, with a whack of fishy aftertaste. I also wouldn't recommend wild coconut worms. They look like oversized fat maggots and taste even worse. If you pull off the head and add a pinch of salt though, they can just about pass as food."