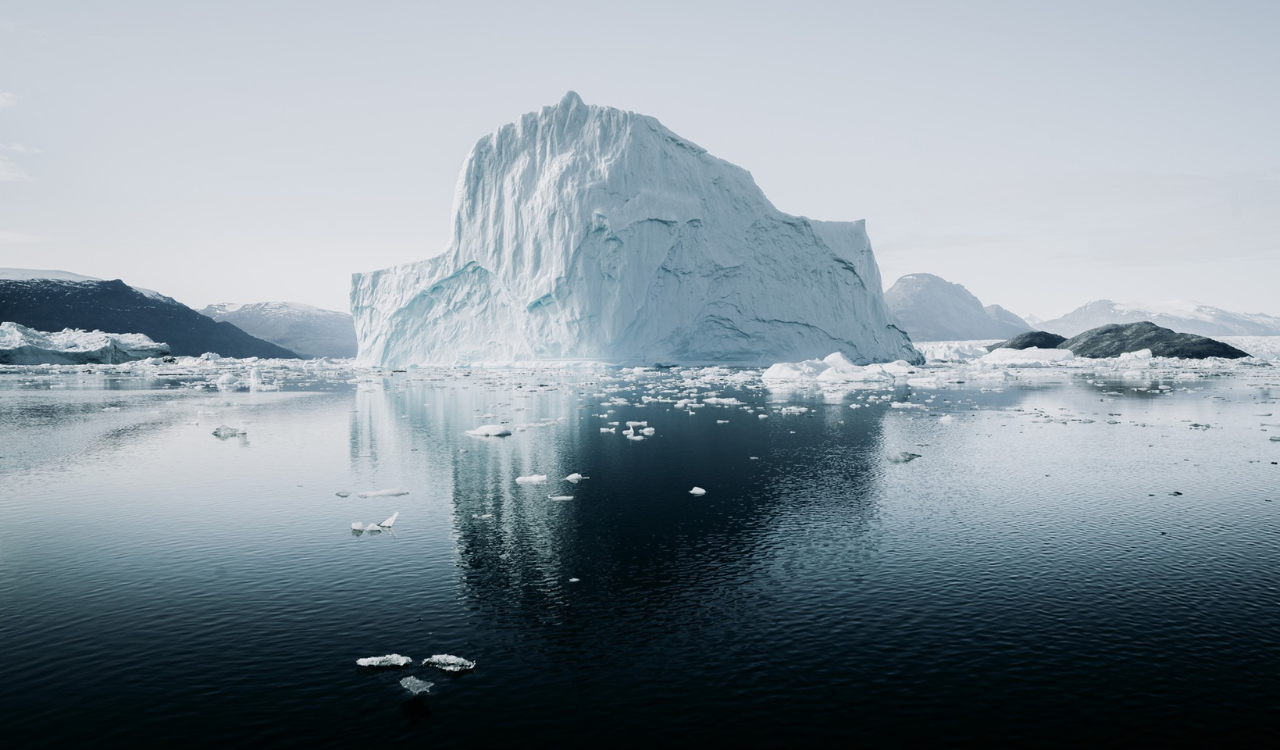 Rowing the North West Passage
Eight rowers are attempting to be the first people to row through the North-West Passage in a single season. Captained by the inimitable Leven Brown — the 'godfather' of ocean rowing — two boats have just begun their voyage at Pond Inlet on Baffin Island to Point Barrow, Alaska, taking on an Arctic sea route stretching some 2,500 miles. 
Firepot caught up with Leven about the significance of this endeavour — not only for the history of exploration, but as a turning point in the history of our rapidly warming planet.
Over the last few months, Leven and Firepot have been speaking on the phone a number of times. In between trips to the boatyard to oversee repairs, coordinating kit deliveries and amassing sponsorship materials, he's been preparing for an expedition of epic proportions. Despite numerous setbacks since the pandemic and a few minor delays, Leven's demeanour is calm. He is warm and remarkably self-effacing for someone who has 300,000 nautical miles to his name, and five Guinness World Records. 
Now 51 years of age, Leven Brown grew up in Scotland, in a family of seafarers. They sent him to the John Ridgway Adventure School, where self-reliance and positive thinking were ingrained in the student body. Leaving school, Leven went on to pursue a 17-year career in the financial sector before returning to his roots. Ridgway's principles have stood him in good stead: since 2005, he has crossed the Atlantic six times, and the Indian Ocean too. 'There is something about being in a small boat that I enjoy,' says Leven; 'It's the splendid isolation, the self-reliance. It's testing yourself and seeing the sun rise every day in the knowledge that, more often than not, you are a little closer to your goal.'
To say that his latest goal is ambitious is an understatement. Leven has nurtured the idea of crossing the North-West Passage for some time. As Expedition Captain, he's been responsible for selecting his crew, planning the route, masterminding logistics, sponsorship, nutrition. And he's the right man for the job: when not setting new records of his own, Leven has made a 'second' career out of ocean navigation, survival and logistics. He has also skippered crews intent on making their own ocean crossings. Yet despite all this experience at sea, he considers this new challenge 'a real step up' from his previous expeditions. The risks are different, as are his team and the conditions they will face.

'Our endeavour is to be the first rowing expedition to go through the North-West Passage from East to West in a single season,' explains Leven. Explorers have long sought to navigate these waters. Others have taken the route from West to East over a number of summers, perhaps most famous among them British Naval Officer, Sir John Franklin. In 1845, on Franklin's third attempt to penetrate the North-West Passage, HMS Terror and Erebus set off only to find themselves ice-locked the following year, about half-way through their planned route. The expedition was officially abandoned three years later, without any known survivors.
'The history is just immense,' says Leven. By luck or coincidence, Leven's crew counts among its number a distant descendant of Sir John Franklin, former farmer and Royal Marine, Mike Harding. 'Mike was a relatively late addition [and] was so modest, he mentioned his heritage just as a passing remark… To have this association… is very sobering and, for me, I feel it is quite an honour to have that history within our crew.'


Just one previous expedition by boat has made a successful journey through the North-West Passage. So what will give them an advantage over their predecessors? Putting aside the dramatically different rate of the ice melt (since the 1980s, the Arctic sea ice has been shrinking 12.6% every decade with global warming), Leven's hope is that travelling east to west will mean they leave the coldest conditions behind quite early on, and also benefit from more assistance from the prevailing winds. As with all of these things, though, a lot will be down to luck. 'Being an eight-person crew, we can keep going 24/7 as long as the weather and ice allow. Nothing is guaranteed but we stand a good fighting chance'.

Leven's crew is perhaps the most experienced ocean rowing crew ever assembled. They include mountaineers, medics and army veterans — all with a great number of nautical miles under their belts. 'Leven has an amazing navigational ability which is only superseded by his kind nature and knack for keeping his crew relaxed, happy and working together,' commented former teammate, Cameron Bellamy. Such an environment is critical to an expedition like this. But all that aside, Leven selected his crew for their character: 'You can teach skills', he says simply.

When they set off from Baffin Island, the team will face the harshest conditions they've ever encountered. Asked what the biggest danger they have prepared for this summer, Leven says 'weather, ice and bears — although not necessarily in that order.' Polar bears can swim up to ten kilometres per hour, which is just slightly faster than ocean rowing boats can go at a sprint. It's a stark reminder of how real these risks will be to the crew as they progress through the Arctic summer. Temperatures will average minus five celsius; the daylight will be constant; and the winds northerly, with a risk of rough water, hazardous floating ice, and fifty-foot waves. The tides are strong and unpredictable too, which is not something ocean rowers typically have to contend with. 
The crew will be using two Ice Class Expedition boats, formed of a rigid foam core and carbon Kevlar shell to counteract the ice and the cold. The boats will contain over 100 days' worth of food, including over 3,000 Firepot meals, and custom-made vegetable pouches. Planning for sixty days at sea, the psychological benefit of food on board is every bit as important as its nutritional benefit. Many rowers struggle to take on the calories they need for a major trip like this one. 'A lot of people don't eat what they should [during a trip] because their rations are quite unpalatable. This is why we opt for real food: chocolate, nuts, raisins, cheese, crackers, and three Firepot meals a day along with other things. Having good food on board makes all the difference to people wanting to eat it. The lower sugar/higher fat content of our arctic rations should help to smooth our energy peaks and troughs too, as you need good consistent energy and effort.'

Whilst navigating the North-West Passage by human power is considered the Last Great First in the expedition world, the sad reality is that it is only possible because the sea ice is retreating for longer each year, opening the route up for a maximum of three months, from July to September. Until fifteen years ago, the pack ice found in the North-West Passage was too dense to allow for year-round marine traffic and, before 2007, vessels attempting to use this shipping lane required icebreakers. Commercially, of course, the melting of the ice could knock thousands of miles off shipping routes, and delivery schedules too. But no one can deny the chilling reality that this really is 'the expedition we shouldn't be able to do.'

While the crew attempt to make history with their crossing, they also hope to draw attention to this drastically changing environment. They will back up their simple message with meaningful data collection for climate scientists at the NGO Big Blue Ocean Cleanup, and at New York University. They will measure sea temperatures, depth and salinity, which will provide an indication as to whether the water is coming from melted ice, Arctic or tropic sea currents. They will also collect data on plastic pollution.
When I ask Leven what his hopes are in undertaking this challenge, he replies in a characteristically understated way: 'The ideal outcome is to get through the Northwest Passage safely and without incident making friends for life along the way. We aim to quietly pass through some amazing territory with respect and humility. "The last great first" is really a reference to our sport alone – I think this is the last great first of ocean rowing…. We'll see how we do.'
You can follow the expedition live here.