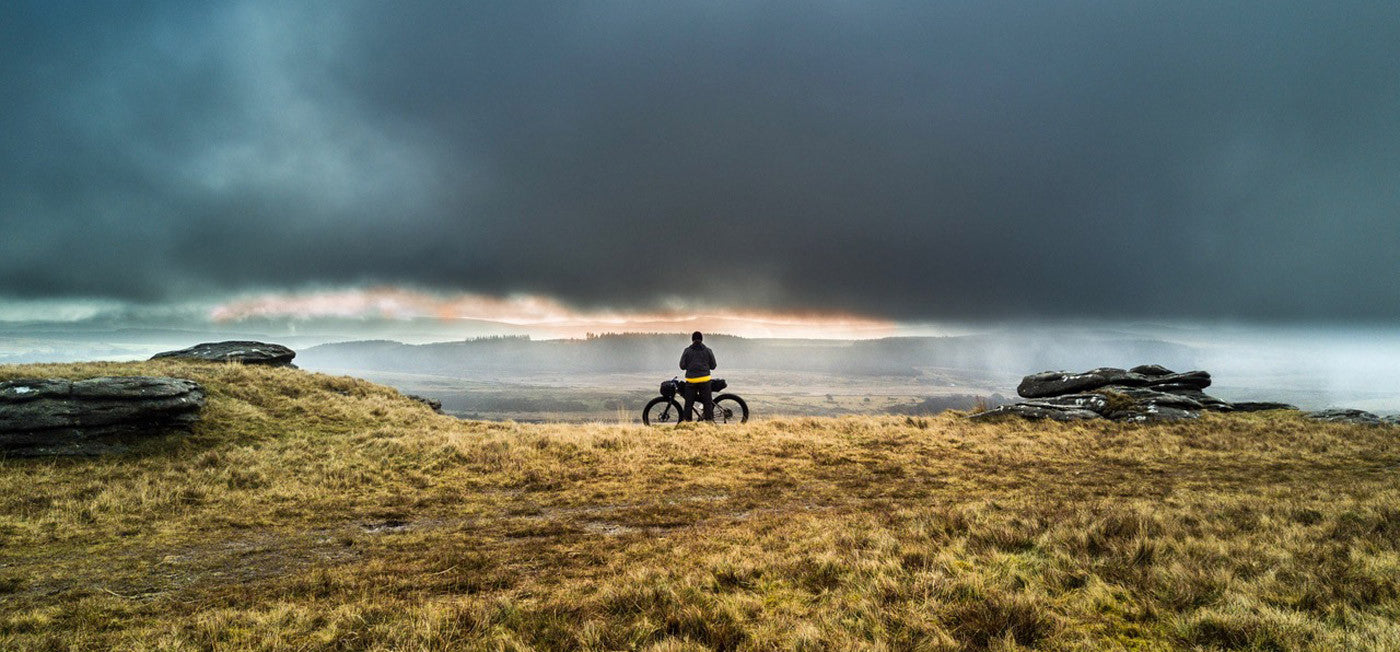 Dartmoor bikepacker Alex Long gives his local tips on Devon's most famous National Park
When Alex Long isn't busy as a doctor, he spends his time on Dartmoor in Devon. For the last 20 years he has lived on the edge of this National Park, drawn to its vast moors, giant stone tors and wooded valleys. He set up his blog Dartmoor Bikepacking last year, offering advice, wild-cooking recipes and more, as a way to inspire others to venture into this dramatic wilderness. Here he is on his best spots on Dartmoor: 
Best tor with a view
Yes Tor, everytime. It's the second highest tor in Dartmoor, though it was thought to be the highest for a long time. It offers views north towards Exmoor and Wales.
Best bikepacking route
This is hard because the moor is saturated in good routes. I think it depends on the style of bikepacking you like, how technical a rider you are, and whether you mind some 'hike-a-bike' — some of the best routes require that. I recently put together a three-day route that looped from Burrator in the south up to Chagford in the north, then back again. You need to check the marked bridleways are permitted routes, that the army isn't shooting, and always keep an eye on the weather. I'm happy to offer in-depth route advice if people contact me on my site.
Best walking trail
Here's the thing — there aren't any. Despite the plethora of footpaths on the OS map, many don't exist or aren't marked. Dartmoor guards her secrets and favours those with a sense of adventure and a compass. Having said that, the bridleways around Princetown are well marked and there are good local pubs and cafes to warm up in afterwards.
Best spot for a swim
There are many wild swimming spots closely guarded by locals. The most famous is Shilley Pool — complete with its own water slide — on the North Moor. It's marked on the 1:50,000 OS map and is an easy hike up from the road.
Best pub lunch
The Cleave in Lustleigh. You need to book ahead. After lunch, head over and down into Lustleigh Cleave to lose yourself in the ancient woodlands (and burn off the calories).
Best spot for that perfect shot
Foggintor Quarry — the dramatic mix of cliffs and water turns out great on camera. It's hidden until you are pretty much on top of it. Don't forget to look up — there are few places that do 'big sky photos' like Dartmoor.
Best spot for camping
That would be telling — part of the joy of camping is that it's just you and your tent and no one else. I'd start with Yes Tor. It's steep, but an easy walk approached from the East. There's a little plateau at the top to pitch your tent on, and it offers great views for sunrise.
Best spot to eat FIREPOT
Head up to the summit of Sheeps Tor, put on the stove and gaze out over Burrator and the scenery that inspired Spielberg for War Horse.
Cycling #fuelledbyfirepot
Tag us on Instagram with
#fuelledbyfirepot
or upload your photos here: