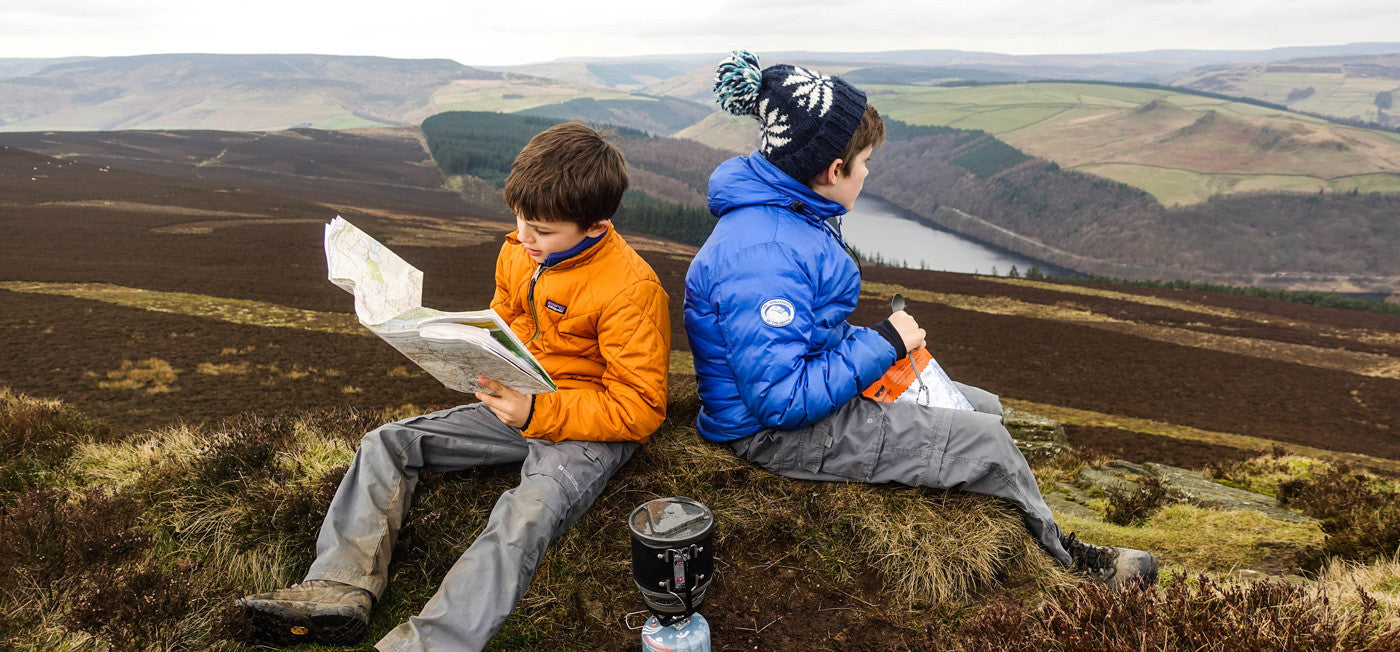 A family hiking holiday in the English Peak District, by Sophy Roberts
The kids wanted to camp, but it was February. I had just got home, exhausted, from a month's work in Siberia. When the Premier Inn in Kendal said they were fully booked, we swung off the M4 and made for the Peak District instead, for two nights of good sleep, pub grub and family-friendly hikes in a part of the world I have too often passed by on the drive north. This is my cheat sheet for a long weekend of kid-friendly, soul-stirring hikes in the English hills.
We liked the food so much we visited twice: The Devonshire Arms in the village of Pilsey, for burgers made from local organic beef layered with bacon and English Stilton; pork chops with apple chutney, potatoes and peas; and gooey Camembert cooked with rosemary. Pity the best of the local beer had run out.
There's no better feeling than roughing it, but when you do splash out knowing you're not being ripped off feels pretty good too. Where we live in West Dorset, a luxury hotel like The Cavendish Hotel would cost at least double the rate we paid: £40 a head, including a spectacular full English breakfast to fuel our hikes.
There's some great outdoor kit shopping to be had in this neck of the woods. We found a cluster of independent retailers who haven't sold out to the big guns. The best of them: Outside in Hathersage, Hitch n Hike in Bamford, Jo Royles in Buxton. All three owner-run shops have been operating independently since the 1970s.
Over the years, I've used AdventureQuip to buy outdoor gear online for trips to Africa. The HQ in Castleton is where we started our first five-mile hike, looping out from Castleton on to Lose Hill, then along the ridgeline to Mam Tor. A cracking, family-friendly circular route with dramatic views of the Vale of Edale.
Though loaded up with FIREPOT meals for a hot lunch in the hills, we also made a little detour to Chatsworth Estate Farm Shop, one of England's greatest advocates of local foods. We picked up some of the best Scotch Eggs this side of the Watford Gap: orange yolks wrapped in black pudding or Cumberland sausage.
For a family-friendly Peak District hike with a loop that's easily shortened or lengthened depending on the patience of your kids, park at Yorkshire Bridge, then head up the steep path to Win Hill, where there's a triangulation point. There are various routes through the Hobbit-y, moss-floored woods down to Ladybower Reservoir, and then back along the River Derwent.