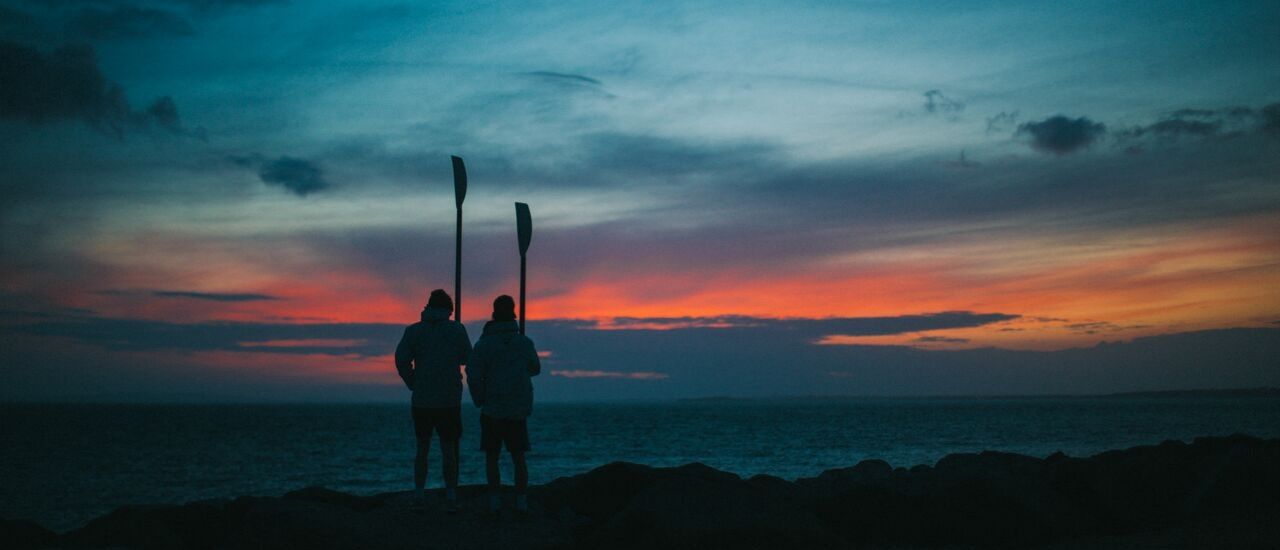 Ask the experts: Five Ocean Row Essentials
In two months time, 40 boats from around the world will embark on a 3000-mile journey to cross the Atlantic Ocean. Departing on 12 December 2019 from San Sebastian in La Gomera, Spain, competitors in the 2019 Talisker Whisky Atlantic Challenge will row in pairs, trios, fours, fives, or solo, to Nelson's Dockyard, English Harbour in Antigua and Barbuda. 
Angus Collins, project manager at Essex-based ocean rowing boat building company Rannoch Adventure, is a two-time finisher and race record breaker of the Talisker Whisky Atlantic Challenge. He was also part of the four-man Fast Row West team which crossed the Indian Ocean in record breaking time in 2014. 
As well as completing the challenge himself, Angus has coached numerous teams across the finish line, from experienced rowers to complete novices. With the 2019 race just around the corner, and for those on the fence as to whether to commit to next year's race, we ask Angus to impart his top five pieces of advice for rowers preparing to cross an ocean. Here's what he told us:
FIND THE PERFECT TEAM
The best way to find the perfect team is to forget about rowing, forget about fitness, and just think about who would you like to spend 40 to 50 days on the water with. There's a big difference between being on the water with your best mates, and being on the water with the best team. Also, you've got to consider who's organised enough to help run the campaign. Are they going to help with financing the race and fundraising for charity?  
DECIDE ON A 'WHY'
It's really important to be clear about why you're competing in the race, and to find out what your reason is for rowing an ocean. Are you trying to break the race record, or are you trying to win this year's race? Are you trying to raise the largest amount of money for charity, or do you just want an adventure? Perhaps you're trying to build a social media presence. Having that discussion as a team is paramount to success. If you're not singing from the same hymn sheet in that respect, you won't make across the finish line. 
TALK TO OTHER ROWERS
Make sure you talk to all kinds of rowers, from rowers who did the race ten years ago, to people who are rowing next year. Read their stories, read their blogs, do your research, look into who's done well, and find out why they did well by asking the right questions. It's important to work out what works and what doesn't. 
TIME ON THE WATER
Over and over again. There is no such thing as too much time on the water. 
TRAIN AS YOU'LL RACE
Get out there. Don't just clock hours on the river, clock up time on big waves and learn how to surf them. Train with the equipment you're going to be using in the race, and train with the boat you're going to be using too. Also, train with the right team and put yourselves in the most similar situation to the race as possible.    
 ~
We also asked Angus what he thought the single-most important ingredient was for a successful ocean crossing. Here's what he said:
Nothing more than commitment. From minute one you've got to commit to rowing an ocean. We generally say it takes two years to row an ocean. The first year is your fundraising, the second year you get your boat, and commit to every weekend possible on the water. 
You have to commit to not seeing your family over Easter weekend because you're going to be training, and you have to commit to early mornings and late nights. If you set all that up, rowing the ocean is easy. Honestly, rowing the ocean is great fun. It's the teams that have one person who isn't fully committed that end up crumbling.