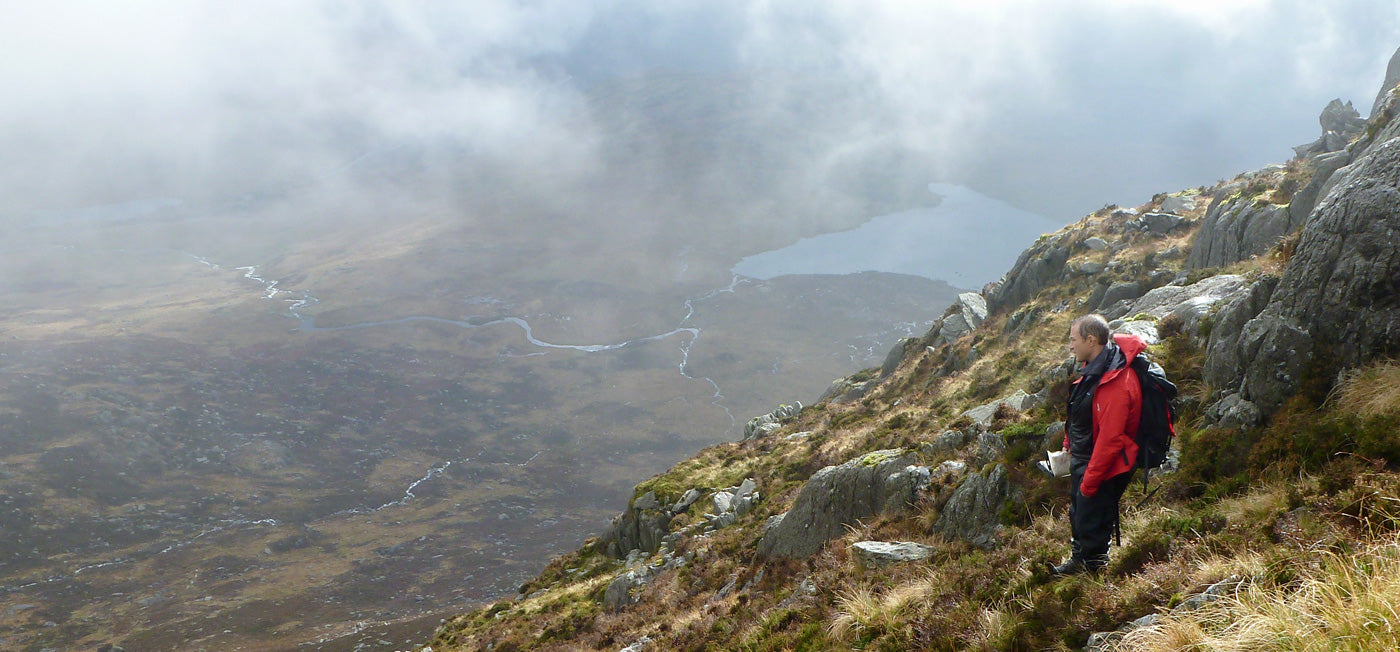 Snowdonia's lesser-walked trails
A new trekking company takes solo travellers on the scenic route to Edmund Hillary's favourite Welsh bolthole
Ian McClelland is a 46-year-old British mountain leader with the energy of a boy scout. Until he was 30, all he wanted to do was kickbox. "I didn't care what I did to pay the bills." He worked as a club promoter in Liverpool, a receptionist in a Pilates studio and, briefly, as a presenter for a TV shopping channel selling toy helicopters. He worked in Kenya for two years, where he learned and taught Lee Saxby's "barefoot running" technique on Wildfitness retreats. Then was employed as an fitness instructor by British Military Fitness, on the condition he joined the Territorial Army. "I lied in the interview and said I was already in the TA," said McClelland; "I didn't realise they would expect me to follow through." He found the endless discipline of the TA grating, but during phase one training in Sennybridge, mid-Wales, he discovered in himself a hunger for wilderness.
In Snowdonia National Park, McClelland's hikers are cold and wet through. iPhones have been reluctantly surrendered to the dry bag. The fog is thick, with visibility less than 10 metres. McClelland remains upbeat. Unable to see the cliff drops and old quarry holes he knows are hiding in the gloom, McClelland emphasises the importance of accurate map reading. Then he pulls a thick red moss out of the turf and wrings it like a sock until it's soft and springy as flannel. "Sphagnum," he explained. "Nature's finest loo roll."
Men who like to be in wilderness are often cast as prickly and inward looking. Sullen, solitary figures who come across better between the pages of a book than in real life. Heathcliff in Wuthering Heights. Christopher McCandless in Into the Wild. McClelland however, is deeply extrovert; he prefers to bring other people along, and if he can teach them something in the process, even better. Besides his regular treks with Turn Wild, McClelland works eight hours a week at Holland Park School, preparing students for their Duke of Edinburgh awards, and taking a group to Snowdonia every year. Turn Wild, his new trekking company, also has a few high spenders — last year he led two private clients on a 60-mile, five-day self-supported trip through Greenland. In his spare time, McClelland runs a charity, Home Straight, which he set up in 2011 to offer free personal training sessions to homeless people and recovering addicts.
McClelland is at complete ease in the mountain, picking his steps over blueish slabs of rock, slick with rain, while bantering with his clients — among them an app developer, an administrator and a civil servant. Midway through the scramble to the top, McClelland stops to let the group rest aching calves. He stays on his feet, shooting a short video for Turn Wild's Instagram page. In the video he demonstrates how dried food can splint a broken wrist, but his zinc oxide tape gets soggy in the rain and he struggles to make it stick. He flexes the charm and composure of a one-time TV salesman and keeps it together. "Turn Wild, stay wild," he signs off, the camera looks away and he breaks into a self-effacing grin. "That was rubbish."
As McClelland's professional interest in mountaineering and mountain leading has grown, he has been able to expand the scope of his charity. He now trains ex-addicts for demanding week-long hikes alongside the weekly fitness sessions. This year they trained for the Lake District, next year he will be taking a group to Cape Wrath, the most northwesterly point of the Scottish mainland. He expects conditions in the mountains to be brutal. Fitness and trekking may seem a strange priority for people who often don't even have a bed to sleep on, but McClelland holds a Masters' degree in Drugs and Addiction, and his approach has seen profound results. He tells the story of a man who came to Home Straight as a "chronic, drinking-in-the-street alcoholic," but has now held down a job for two years. This man still attends weekly sessions, to give motivational support to those who are fighting their own demons. "There isn't a one-stop cure for addiction," says McClelland, "It takes a lifetime of fighting, which is what fitness and trekking teaches you; to keep going."
McClelland's group reaches the top of Glyder Fach, an elevation of 994 metres. The cloud is still thick, the wind stronger and colder at the top. A break to munch wet sandwiches doesn't help morale. "This is turning into an epic," McClelland shouts into the wind. The group scrambles onwards, into the downward lee of the mountain. No one stops for a photo.
Then the cloud lifts, suddenly. Five hours of thick fog dissipating in a few minutes. A vista opens out in front, of waterfalls snaking down the hill, to a crumpled black lake at the bottom. Everything is bathed in a sepia light like an old postcard curling at the edges, the first rays of sunlight softening haphazard shards of rock among the heather. In the distance, the unmistakable slouch of Pen-Y-Gywd Hotel's slate roof, the pub where Hillary planned Everest. "Look how beautiful this is," says the app developer to himself. He turns and snaps a picture of McClelland surveying the scene. The mountain guide is briefly lost in the scenery, at once present and somewhere very far off — halfway up a ledge on the next mountain.
Turn Wild runs bespoke treks to wildernesses in Great Britain and beyond, organising every aspect of a trip from purchasing kit to pre-trek fitness assessments. In July 2018 the company will take a small group of trekkers on a five-day trek around Greenland's Arctic Loop — a handful of spaces are still available.