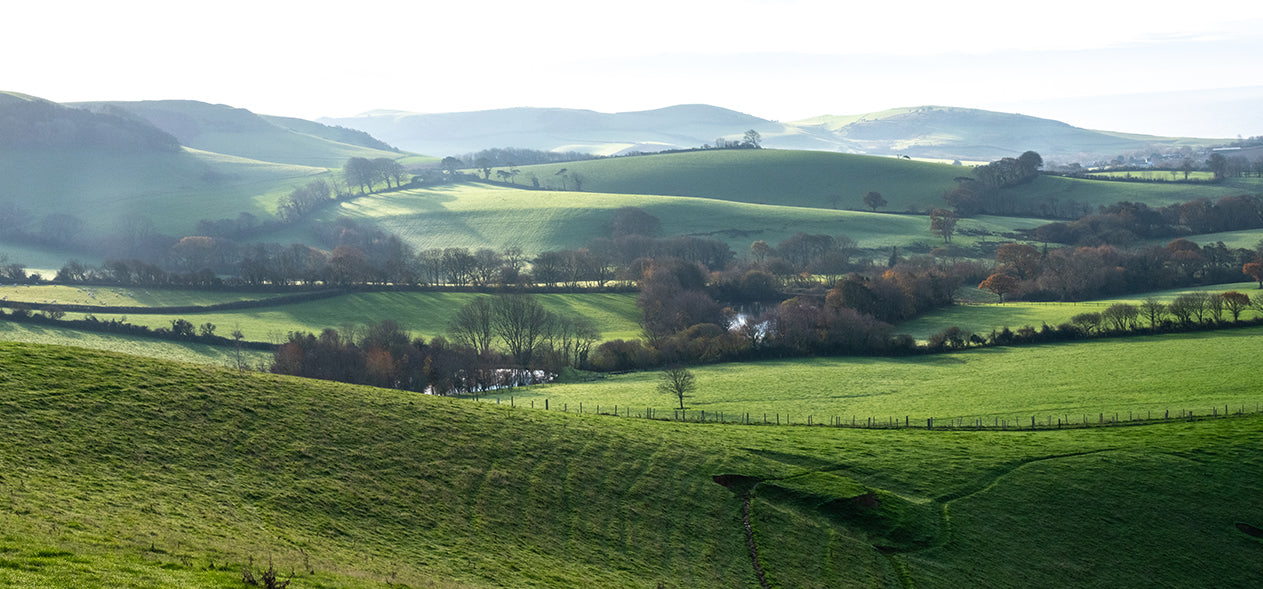 The Lost Art of Pilgrimage
Pilgrimage. It's a word that conjures images of religious devotees, hair-shirt-clad martyrs and meditative monks. But while pilgrimage has an incredibly rich religious tradition, it is also much more. The British Pilgrimage Trust — an initiative that promotes physical, mental, emotional, social, community, environmental and spiritual health — defines pilgrimage as a journey with purpose on foot to holy, wholesome or special places. Pilgrimage in a modern, secular sense is about connecting with the land.
The concept has seen a mass revival in the UK in recent years, spearheaded by the British Pilgrimage Trust. A pilgrimage can be as short as an hour and as long as a year; it can be broken into chunks or walked all at once. The key is that pilgrimage is more than just a hike. It's a way of exploring the public rights of way that have criss-crossed our landscapes since ancient times, and a portal to the cultural, indigenous history of an area.
To encourage the outdoor community to strap on a rucksack, pack some lunch and get communing with nature, we've pulled together a range of UK pilgrimages to suit everyone, whether you have a spare afternoon, a week or a month to give. 
One afternoon: Golden Cap marks the highest point on England's south coast, rising 191m above Jurassic-age cliffs in West Dorset. On a sunny day, there is no better view over the honey-toned edges where the UK ends and the English Channel begins. From the peak, it's a short walk down to the ruins of St. Gabriel's Chapel, once part of a medieval hamlet. Then it's onwards to St. Wite's Well, named after Dorset's patron saint, also known as Saint Candida. Little is known about St. Wite: thought to be Saxon, she was said to perform miraculous healings, especially for blindness. The well was traditionally thought to have curative properties for eye complaints and is surrounded by the bloom of lesser periwinkle — a blue flower locally known as 'St. Candida's eyes'. If an afternoon isn't enough to get your fill of the hills, you can extend this pilgrimage to the 'Cathedral of the Vale' — the Church of St. Candida and Holy Cross — in Whitchurch Canonicorum, where St. Wite's bones are enshrined.

One day: The Rosslyn Chapel Way is a ten-mile route from a 15th-century chapel immortalised in Dan Brown's The Da Vinci Code, to St. Mary's Cathedral in Edinburgh. The route is steeped in legend, from the mystery of Rosslyn Chapel's carvings — variously attributed to Freemasons, aliens and a murdered apprentice —  to the steep ascent of Arthur's Seat, an extinct volcano overlooking Edinburgh's centre. 

One weekend: The Dorset Cernunnos and Catherine Way is a two-day route that winds through some of West Dorset's most ancient valleys. Carving a line past neolithic barrows and medieval strip lynchets, this old pilgrim's path crosses through Cerne Abbas, past the iron-age hillfort of Eggardon Hill and finishes in Abbotsbury. This is the scenery that makes Dorset iconic: true Hardy country, with picture-perfect thatched villages and hills that fold into the distance. At the end of this pilgrimage is the 14th-century St Catherine's Chapel, overlooking the famous Chesil Beach. 

One to two weeks: North Wales Pilgrims Way is a 140-mile stretch between Holywell and Bardsey Island. The route begins at St Beuno's Stone, which is submerged in a large pool of holy water in Holywell. The path loops around the Welsh coastline, past prehistoric settlements, through undisturbed woodland and along ancient roadways. Stone churches are dotted throughout the landscape, which has inspired many famous Welsh poets. The pilgrimage is finished by boat, crossing to Bardsey Island, once the focal point of the early Christian Celtic church and thought to be the burial ground for 20,000 saints. 

One month: The Old Way is a 250-mile pilgrimage from Southampton to Canterbury. The British Pilgrimage Trust recently rediscovered the route marked in red ink on Britain's oldest road map, dating to around 1360. The journey is broken into 38 sections, passing through a blend of old and new settlements including Chichester, Appledore, Arundel and Rye. Along the way are some of England's most spectacular landscapes, grand churches and centuries of history. As it's rediscovery is so recent, the route has not yet been waymarked on the ground, so pilgrims will need to navigate using the British Pilgrimage Trust's online guide. 
For more information, visit britishpilgrimage.org