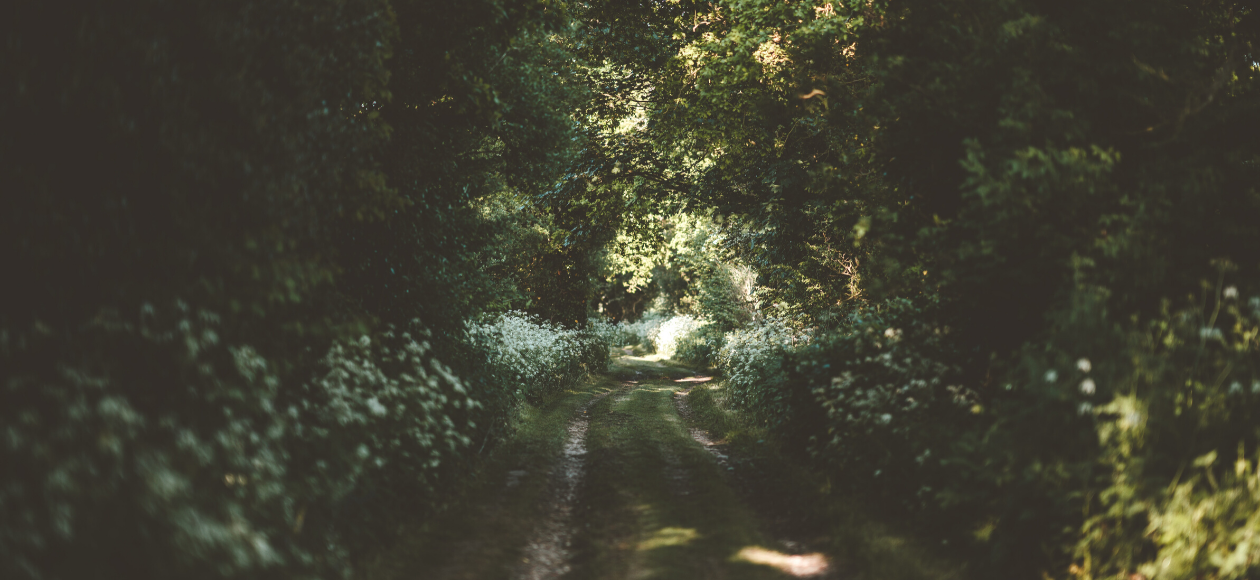 Spring foraging with survival expert, Fraser Christian
Fraser Christian is a survival instructor living in Dorset. For the last seven years he's lived completely off-grid. "I bought a little old limestone quarry, a little wild meadow, and a load of old coppice around it. It's right at the end of a valley. It's in the middle of nowhere."

Fraser powers his ipad with solar-generated electricity and collects rainwater as it runs off the corners of his shelter, shrouded in woodland. He's also an expert in foraging and has a particular passion for herbal medicine, wild food, preservation and outdoor cooking. 
"I was brought up saving seeds and planting them in the garden. I've kept chickens, ducks, and geese. I've been doing it my whole life. I cure my own meat, grow my own vegetables. I know how to make sausages. I know how to make jam. I know how to make vinegar."
Fraser's Dorset kitchen
An experienced market gardener, professional fisherman, and a qualified chef and nutritionist, Fraser's trained a number of people in survival and foraging, from the SAS to city bankers. He supplies his foraged food - mushrooms, seaweed, plants, flowers, shellfish, fruits, seeds and spices - to Michelin star chefs across the country. 
With this wealth of outdoor experience, Fraser runs popular courses throughout the year which include bushcraft and coastal and inland survival. In many respects, he is better placed than most to survive a pandemic: knowing how to find, grow and preserve your own food is key to being self-sufficient. 
When he's not teaching, I'm keen to know how Fraser fills his time. We speak in the morning and he tells me his plans for the day include making sausages out of the dead deer he'd found the night before. "It's not romantic," he says. "When you talk about survival, it's about mindset." 
He also plans to make primrose champagne. In spring, wild primrose grows across Dorset like a weed, in woodlands, hedgerows, and on grassy banks. To make 10L of primrose champagne - or beer, depending on how much sugar he uses - Fraser plans to pick 700 primrose petals.
  Recipe for Primrose Champagne

  Ingredients:
  350 primrose petals 
  1kg sugar 
  1 teaspoon of yeast

  Equipment:
  5L plastic water container
  One piece of kitchen towel

  Method:
  1.    Place petals and water in the container with yeast and sugar.
  2.    Fold kitchen roll in quarters on top of the bottle, then screw the lid on lightly.
Fraser also makes nettle beer. Nettles grow rampantly in much of Britain during spring, and are best picked when still tender, just before the plant has flowered. Fraser dries the leaves for tea, and makes nettle vinegar, nettle tincture, nettle pesto, and pickled nettle. "Nettles have five times more vitamin c than oranges weight for weight," he says. "It's probably the most beneficial plant on the planet". 
"Plants grow in environments that they're suited for," Fraser goes on to explain. "A plant that grows in the sun has stuff in it to protect it from being dehydrated, so when you live in a sunny place you need the plants that grow there."
"When you live in the city, the plants growing in your garden are beneficial for the London nervous system. The first plant that you notice coming out of your door, that's the plant you need most. They're often growing in cracks in pavements and old window boxes."
Beyond his nearby woodload, Fraser forages for food on the coast. As well as primrose and nettles, wild leeks and wild garlic grow here on the Dorset coast in spring. 
He recommends that locals also look out for cleavers, commonly known as sticky buds, bramble tips, and bramble leaves, which are a traditional English breakfast tea, similar tasting to Earl Grey. 
And the thing with rations, he says, is that survivalists should eke them out for as long as possible; adding foraged ingredients like wild garlic or nettle to meals like Firepot's Porcini Mushroom Risotto is a fantastic way to make expedition food last longer. 
Fraser Christian is a coastal survival instructor. Find out more about his Dorset-based foraging courses at
coastalsurvival.com
. 
Disclaimer: Foraging requires a level of competency. Only pick what you are certain you have identified correctly - some British wild foods are poisonous - and make sure you have the landowner's permission if you are on private property.