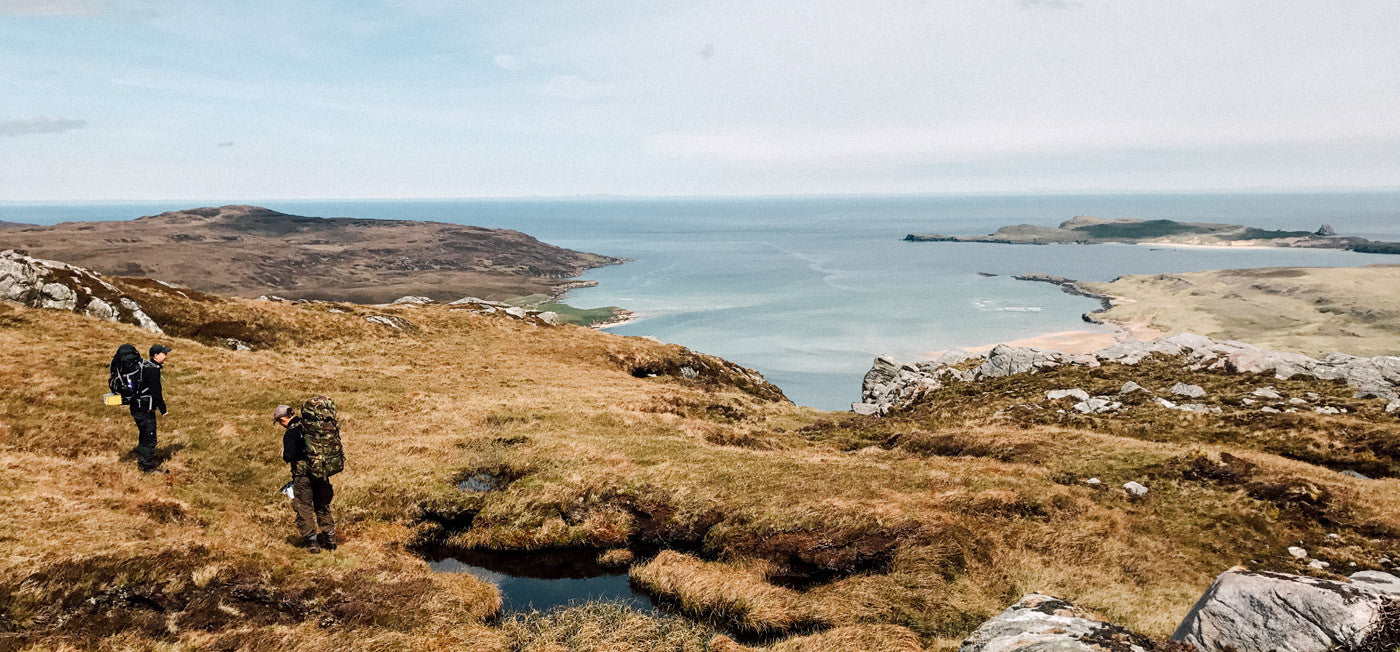 A summer solstice microadventure inspired by Alastair Humphreys
FIREPOT meals aren't just for the world's toughest mountains. They are for the everyday adventurer — for someone looking for a taste of healthy, tasty food in the wild. The company's Founder and CEO John Fisher isn't the kind of extreme sportsman to climb Everest, nor will you catch him running the Marathon Des Sables, but he has done his fair share of microadventures, from treks to mountain biking to kayaking. It's one of the advantages of being based in West Dorset, with the sea and hills on the doorstep of our company HQ.
The FIREPOT family, microadventuring with our expedition food
That was how FIREPOT began. John had sold the successful digital agency he had founded in London in 1995 and was working as a consultant on a cashmere and adventure tourism business in Mongolia and Nepal. He was eating a lot of expedition food on private expeditions in Greenland and Iceland (he pushes it occasionally), as well as travelling with his family — his two young sons, and wife Sophy Roberts, a journalist working in remote parts of the world.
It was on these trips that John became increasingly frustrated by the poor expedition food on the market. He didn't like the taste of any of the competitors, nor was he convinced by the nutritional benefits, which became especially pronounced when he sought to keep his children healthy on longer, self-supported treks in Siberia, where his wife was based for long periods. After completing a 10-day hike with his family up the western shores of Lake Baikal in summer 2016, John decided he would try and crack a solution. That was when Outdoorfood.com took shape — a young, ambitious new company that puts taste and nutrition first, while competing on weight and efficiency.
Outdoorfood.com officially launched online in February and is now collaborating with one of the UK's great adventure heroes, Alastair Humphreys — the man who coined the phrase 'microadventure', causing a generation of people to rethink the way they spend their downtime. Microadventures are simple, local and cheap, but still fun, challenging and rewarding. They give even the busiest people a realistic escape to wilderness.
It's a zeitgeist moment. More and more people are being inspired by Humphreys to get out into the field, with no finer excuse to do this than the longest day of the year: summer solstice, on 21st June, when Humphreys challenges his following to get out there and enjoy (well, you have a little more time, from the 5th June to 9th July, to share your experience on social media channels: hashtag #microadventures). If the idea of spending a midsummer evening under the stars is not sufficiently appealing, there are some great prizes up for grabs too — including a selection of FIREPOT meals. Find out how you can get involved at www.alastairhumphreys.com