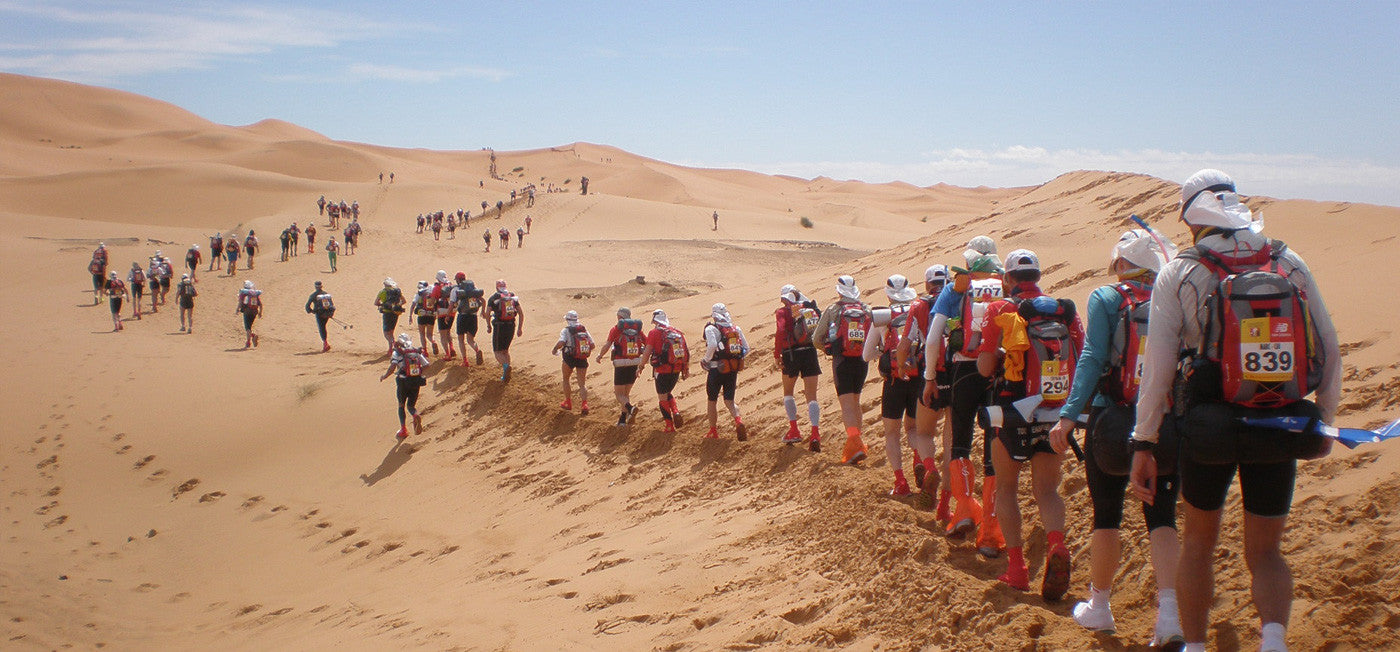 Olivia Lee talks to paratrooper Andrew Stewart on what it's like to prepare for the Marathon Des Sables
The Marathon Des Sables is considered the world's toughest footrace — equivalent to running six marathons in six days. It's a race of 156 miles through the sands of the Sahara desert, where temperatures regularly reach 50°C. On top of that you have to be self-sufficient, carrying everything you need on your back. Even extra water is strictly rationed; those exceeding the ration receive a time penalty. Andrew Stewart, a paratrooper in the 3rd Battalion of the Parachute Regiment, will be taking part in this challenge in April, sponsored by Outdoorfood.
Why the Marathon Des Sables?
My reason for doing the Marathon Des Sables is a bit like my reason for joining the paratroopers — it's tough and not many people do it. After joining the paras, I found an advert for the 'toughest marathon in Britain' — the Glencoe Mountain Marathon — so I signed up. It wasn't too hard, so I did a few more, then moved on to ultra marathons, which are longer than the standard 26 miles. One day I decided to Google 'world's toughest endurance race', and MDS came up. So I thought, why not?
How do you go about training for a run like this?
I'm fairly lucky in that my job expects me to maintain a high level of fitness anyway, so I can train for work and MDS at the same time. I run at least five times a week, and these runs vary from six or seven miles, to half marathons (13 miles), up to about 20 miles. Last weekend was the first real MDS training I've done — two days of 35 miles each. But the climate is the hardest bit to train for. I've decided that about two weeks before I leave, I'll crank up the heating in my gym and workout with lots of layers.
How are you feeling about the race?
I'm really excited — I just want to get out to the Sahara now. I know it's going to be incredibly difficult, but I've accepted that and am mentally prepared. I've already started Googling my next big challenge, though maybe my opinion will change after six days in hell...
The Marathon Des Sables is starting on April 7th 2017. We will be following Andy's progress throughout and look forward to telling his story once the race is finished.