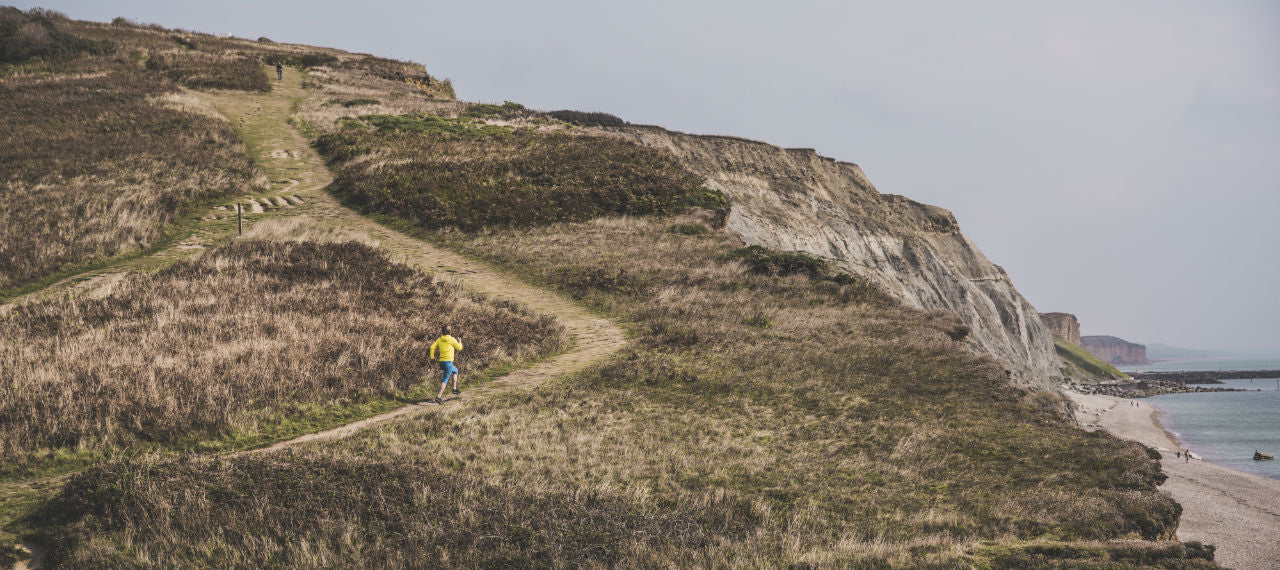 This has been a big year for Firepot: new kitchens, new branding, new technology, new menus, new adventures, new eco-packaging, new awards, and most importantly, new friends among outdoor people, who have supported us through a lively, challenging, exciting year.  It's been a year of firsts, not just for us, but the adventure community we are helping fuel.
Pip Stewart, Laura Bingham and Ness Knight became the first people to go down Essequibo, which is the third longest river in South America. Sean Conway became the fastest person to cycle across Europe (we fed the film team). Among stand-up paddleboarders, Sian Sykes made the first circumnavigation of Wales on SUP, and Cat Friend and Valerie Bisbal the first circumnavigation of Majorca — raising awareness of plastic pollution as they went. Right now, Lukas Haitzmann is trying to be the youngest person to row the Atlantic. Matthieu Tordeur is the youngest Frenchman to ski to the South Pole solo and unsupported – he hopes to join the ranks of the 21 people ever, to have completed this herculean task.
In January, we outgrew our small thatched barn in West Dorset's Marshwood Vale, where we started cooking in July 2017. We'd been six months in the market, and didn't predict the demand out there for food that was as healthy as it was good tasting, as ethically sourced as it was calorie-packed.
We upped and moved into a 19th-century former hemp and flax mill just outside Bridport — a town that made its fortune by shipping high quality ropes all around the world. That local connection runs strong, in the sourcing of all our meats and vegetables, our staff, and the provenance of our chef, Tim Joy — the man from 'The Bottle', as a certain Marshwood pub is known. We are immensely proud of these links into a food-obsessed farming and fishing community, where there is a history of shipping essentials out to far-flung adventures, from Bridport rope to Portland ballast used in the exploration vessels of old. Thank you, too, to those Dorset chefs who have tasted our food, and supported us. They are big names to come out in support, whose endorsement we don't take lightly.
The increase in space, and improvements to the efficiency of our dehydration technology, has permitted us to expand the range.  In September we added three new hearty, vegan options to complement our selection of regular and extra large meaty meals. We introduced a Keto range, for adventurers needing low-carb, high-fat fuel, and also a bespoke service, devising meals for allergies. For these customers, we have cut out nuts, fruit, catered to a FODMAP diet, removed sugars, beans, cabbage and celery.  We have also devised bespoke low-weight, extra-calorie meals for extreme challenges. British climber Leo Houlding relied on this service to reduce the weight in his gear by 11 kilos, while giving him enough food to get him one of the biggest climbs of his life: Spectre, in Antarctica. A number of you have come to visit us to talk through your needs in person, and see for yourself how we do things. Our doors are always open: contact is everything to us in this community, so you can see we don't just talk the talk, but walk the walk.  
We have now sold to customers in over 25 countries. Our food has been up Everest, across the Atlantic, in temperatures of +50 in the Sahara, and -50 in Antarctica. As we write this, Firepot is being eaten in Antarctica, in China at the ISA World Championships and suspended on a port-a-ledge in Guyana.  Our Firepot Heroes have taken our meals to the edges of the earth on their epic journeys, including eleven teams in the world-famous Talisker Whisky Atlantic Race, and Susie Goodall, the youngest and only female to compete in the Golden Globe Race this year. We fuelled 230 kilometres of extreme cycling, when Pete McNeil and Katie L'Herpiniere competed in the gruelling Silk Road Mountain Race. One-hundred-and-twenty meals helped to keep Kiko Matthews going when she rowed the Atlantic solo (fastest woman ever) to raise money for London's King's College Hospital, where they had treated her for a brain tumour.  
Since we launched our new compostable packaging, 18% of you have opted for our compostable pouches, which indicates the community's passion for environmental health. The food needs to be cooked in a pan, but it means you can add your Firepot packaging to the household compost. In 2019, we aim to fulfil the outdoor industry's desperate need for a convenient alternative to plastic, by finding a compostable material that will allow you to rehydrate food in the bag, rather than separately in a pot.
A big year, in a big world that looks like it is falling off a cliff. The most important thing about what we do, and for whom, is by enabling people who draw attention to the natural world's beauties, challenges and threats. We supported research trips to Greenland (geological mapping) and Pakistan (geomorphic mapping and glacial study) whose goals were to bring young people back to the earth sciences, to strengthen climate change adaptation strategies. In 2019, we will be doing more work with Arctic scientists, with the firm belief that unless we all get on board with climate change, there will be nothing left.
Image credits: James Appleton; Skyrise Productions; Ian Finch; Ron Patricke