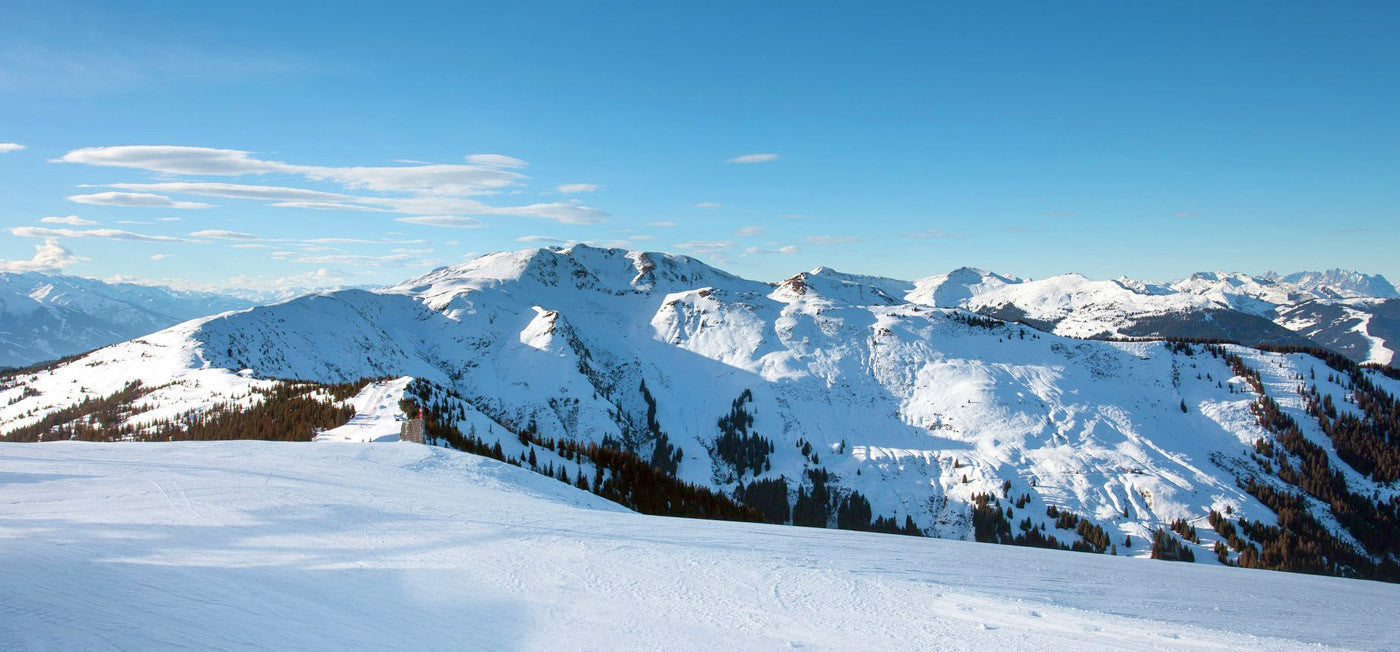 Sam Selby takes FIREPOT skiing, to investigate how cash-strapped skiers are bringing down the cost of a holiday on the mountains
At the top of Mount Moncrons — or as near to the top as the ski lift goes — a sudden snowstorm reduces the visibility to nine metres. When I lose sight of the ski jacket I'm following down the mountain, all that remains is 360 degrees of white. I could be in a sensory deprivation chamber, if not for the stinging on my nose where the wind has found a fleshy gap between my goggles and my Buff. I ski on, blind, encouraged by the occasional whooping of my guides: two middle-aged GPs with a stash of prescription painkillers in their backpacks.
I rely on these friends because of a change in the law. Skiers like myself arriving in the Italian ski resort of Sauze d'Oulx expecting a tour operator employee to guide them around the mountains will now be sorely disappointed. This free service is known as ski hosting; a service that's available at many resorts around the world. Skiers in Sauze d'Oulx however — in fact, skiers in all Italian resorts — will be informed, as I was, that anyone wanting a tour of the slopes must instead hire a 'maestro di sci' qualified instructor, who can charge upwards of €20 per person per hour for their services. This is because in 2014 Italian authorities began prosecuting ski guides who did not hold this qualification — following the example of the French authorities, who began a similar campaign in 2012.
Costs like these, plus the expense of flights, accommodation, equipment rental and ski passes, have led many travellers to cross skiing off their holiday plans. Fortunately, skiers are discovering a number of simple but effective ways to reduce the cost of their trip.
Guiding
The Ski Club Leader service is the next best thing to the ski hosting experience. Available at eighteen resorts across the world including Sauze d'Oulx and Cervinia in Italy, Ski Club leaders are technically volunteers, which helps them dodge Italy's strict guiding laws. Though generally not 'maestro di sci' qualified, these guides have all been put through an intensive two-week guiding course that covers the basics of leading, technique, snowcraft and avalanche safety. While the guiding service is only available to Standard level Ski Club members (£65 per year) and higher, non-members can register for a free trial day on the Club website.
Skiers who have booked their trip through tour operator Crystal can get a free guide around the mountain by downloading the Ski Explorer app on their phone. This offers interactive piste maps, route recommendations, a friend finder function — for fellow app users — and daily snow reports. The colour grading of ski runs is at best a rough appraisal, so having handheld access to a more in-depth breakdown of the runs can be invaluable, as can knowing that a blizzard is on the way. The app might be free, but gadget insurance is advised for travellers who fear that the mix of snow, smartphone, ski mittens and open-sided chairlifts is a recipe for disaster.
For skiers travelling as a larger group, another alternative is to simply nominate the best skiers in the party as provisional leaders. This solution removes the hassle of waiting around for the instructor to show up every morning, and it's totally free. The party I skied with chose this option, nominating a married couple with 20 years of skiing experience each and a decent level of local knowledge, having visited the resort three years ago. They were practising doctors too, which was reassuring.
Travelling
Booking a ski trip with a number of friends is a surefire way of bringing down the cost, since most tour operators offer considerable group discounts. Neilson offer up to 20% off the total price with groups of seven people or more, while Inghams offer four free spaces to groups of 20 travellers booking together. That may sound like a lot of people, but workplaces and other social groups can always be mined for potential skiers.
The benefits don't stop when the party arrives either. Many ski rental shops offer group discounts, such as Skiset stores who give 10% off when 10 or more sets are hired at the same time. Snowbrainer outlets offer the same discount to groups of eight or more.
Eating
Skiing is hungry work. Everything seems to take more effort in the snow. But it doesn't have to be. I took FIREPOT, a nutritious, calorie-packed expedition food you can eat out of its bag, which just needs a flask of boiling water. These meals are compact enough to prepare in the queue and wolf down on the chairlift. Taking one of these each days instead of dining in piste restaurants can nearly half the price of eating lunch — the price of a standard main meal (chips, a burger and a soft drink) is around €15 in France or Italy, while FIREPOT meals start at £6.50.
For skiers who haven't booked catered accommodation, dining out at the end of the day requires a different type of preparation: online research. Discounting the rep's restaurant suggestions straight off is often advisable, since they can get commission to recommend specific eateries — a small fee which comes out of the diner's bill. Using Tripadvisor and other comparison sites before travelling will give a better idea of which places are reasonably priced in the local area. Making purchases on a card that doesn't charge a foreign currency commission will also bring down the cost of eating out. The Virgin Money current account and Metro Bank current account don't charge customers for European transactions — though a Virgin debit card will charge £1.50 for cash withdrawals abroad.