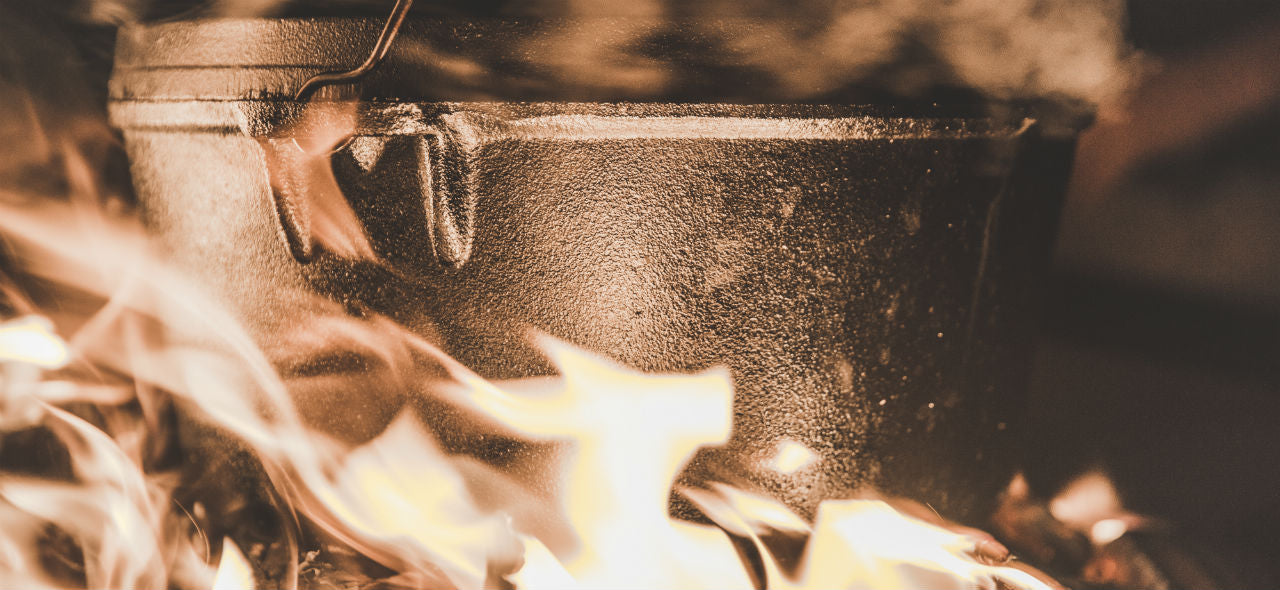 Expert Jonathan Rouse talks to Helen Taylor about the beauty of wood-burning stoves
Jonathan Rouse is the Dorset man behind the UK's largest online collection of outdoor wood-fuelled stoves. His company, Wild Stoves, is a one-stop-shop for campers, walkers, festival-goers and beach-dwellers looking for a wood burning cooking stove to accompany them on their next excursion.
After spending many years researching the use of wood in domestic settings across Africa and Asia, Jonathan spotted a gap in the market for practical, portable wood-burning stoves in the UK. Eventually Wild Stoves was born, celebrating the fossil fuel-free, slow-paced enjoyment of a wood-fuelled fire.
Since the company's small beginnings, Jonathan has become an expert in how best to harness wood as a cooking fuel, as well as an advocate for the benefits: if an entire meal can be cooked with just a handful of sticks or twigs, it can mean unlimited fuel in the right terrain. And it's not just a question of cutting down on what you have to carry — other benefits of a wood burning stove over a small open fire include time economy and a gentler environmental impact.
Practicality aside, it's clear that Jonathan's approach toward embracing the use of wood-burning stoves outdoors is a romantic one, bound to the idea of increasing our awareness of the natural world.
"Engaging with nature is hugely important," he tells me, "gathering sticks, lighting them, tending to a fire — it makes you relate to your environment quite differently." 
He continues: "If you have a sense of the beauty, complexity and richness of the natural environment, it might make you consume differently, might make you travel less, or more consciously."
Cooking a meal using wood certainly isn't as simple as flicking a switch on a gas stove — it's a bit sooty, and requires tending and skill.
But while Jonathan acknowledges this, he is adamant that although taking the time to fuel-up a wood burning stove isn't the quickest route to a morning coffee, it is an excellent antidote to our fast-paced lives. "They're just completely different," Jonathan exclaims. "They've got a huge amount to offer. The stoves delight the children and are great toys for adults, but they also work beautifully."
"If people are worried about the time it'll take to gather fuel," he adds, "I'd say that if you make time for that, your appreciation of the outdoors will be greater for it."
To find out more about how best to fuel-up a wood burning stove, we asked Jonathan for some practical advice:
Firstly, when we're collecting fuel for a wood-burning stove, what should we look for?
There's a big element of practice and play in this, but there are some basic principles. 
You want your wood to be dry, particularly the stuff you start your fire with. Very dry wood will catch fire easily, and once you've got a good fire you can get away with burning slightly damper wood. But dry is key. 
Leafy branches snapped off trees are not going to light, and they'll barely burn. Wood that's dead and has fallen on the damp British forest floor, will also often struggle to burn.
  
However, wood that's fallen and is sticking up off the ground, or is still attached to a tree, is often incredibly dry. Pine cones are also very good. 
To test the dryness, you can learn a lot from the weight and look of the wood, but snapping it is also a good indicator. If you get a nice high-pitched crack, that's often an indication that you've got a dry, seasoned piece of wood.
What's the best way of collecting wood for the stove – do you recommend that we carry any particular tools?

The great thing about the little wood gas stoves is that they work best with very small pieces of wood that you can snap between your thumbs, so you don't need to go out with any wood-prep tools.

However, if I were to take a tool of choice with me, it would be a pair of secateurs, because the woodgas stove in particular likes chunks of wood no thicker than your thumb, chopped into pieces a few centimetres long. You can just send kids off into the hedgerow or under a tree for a fistful of twigs. That's enough to boil a litre of water.

You just continuously feed the fire, constantly snapping twigs and poking them into the flames beneath the billy. 
In Britain it rains an awful lot. Can we really depend on finding dry wood even when it's raining?
Even on a rainy day you can still collect very dry wood, because it doesn't get wet-through completely. The same goes for seasoned wood piles; they don't really absorb significant amounts of water when it rains.
When dead branches fall from trees, although some of the wood will touch the ground, the brashings often remain sticking up in the air and will have dried out beautifully, provided it's been there for six months or so.
But getting your fire going — especially on a wet day — is really a question of having some really dry bits with you already. Whenever I'm out on a dry day, I collect bits of oily silver birch bark, or very dry twigs and seed heads. I put those inside the stove in a cotton bag, ready and dry for when I next light my fire. Waxy paper is also a great starting point.
Are there any ethical or environmental concerns to consider when collecting wood outdoors?
For small parties wandering through a large, wild landscape, I think the impact of collecting dead wood is minimal on the surrounding ecosystem. Concern grows when there are static populations putting daily pressure on wood resources. Foraging for wood outdoors generally presents a fantastic opportunity for guilt-free, low-impact fuel collection.
What are your best recommendations for purpose-specific stoves?
Best for lightweight backpacking: Wild Woodgas Stove – Genuine MKIIt
Most economical: Envirofit G-3300 Rocket Stove
Best for family camping: Envirofit G-3300 Rocket Stove
Best budget stove:  Self-Assembly Eco Rocket Stoves or Wild Woodgas Stove – Budget Model
Most luxurious: Frontier Plus – Wood burning Camping Stove
Jonathan's personal favourite: Ember Wood-Fired Portable Pizza Oven