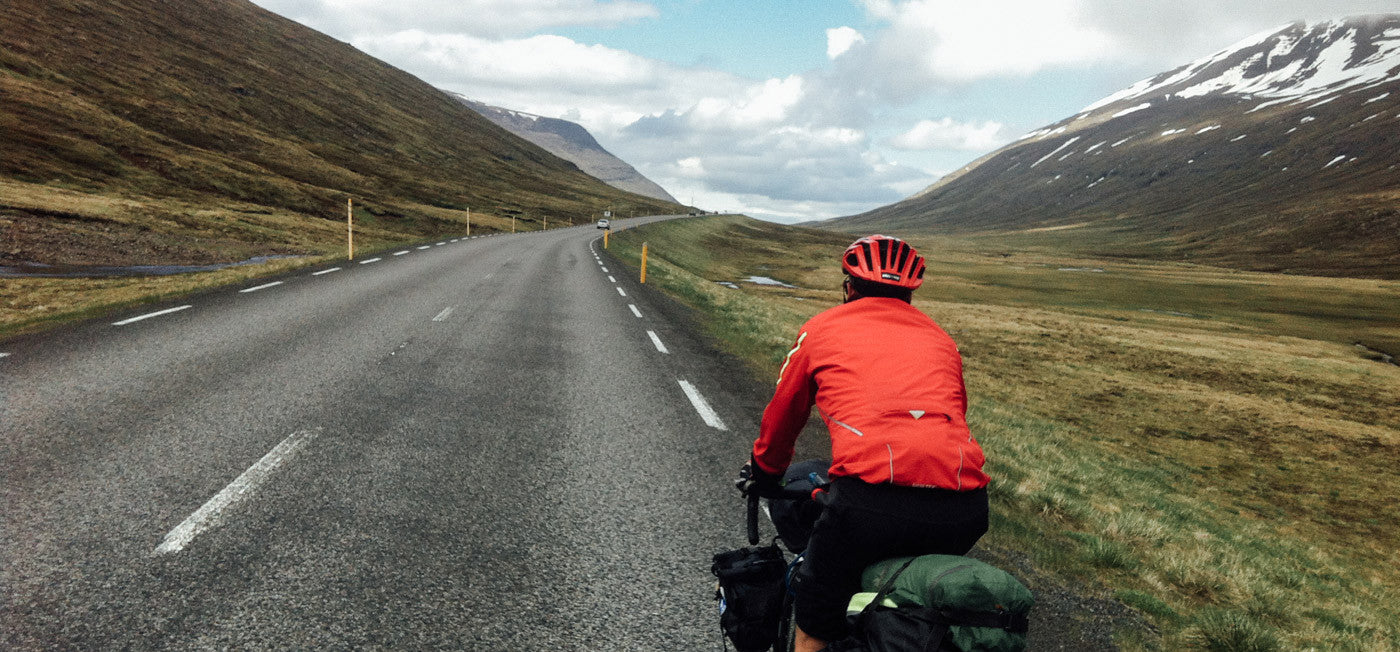 Dorset man Steve Moatt heads to Iceland and shows why everyone should make time for an adventure
Steve Moatt, a sail maker from Portland in Dorset, has spent his life working hard to build his business. It has paid off — over the course of 11 years he turned a small, one-man endeavour into a thriving sail-making enterprise. His company, Moatt Sails, worked on boats for the Olympics. Steve says that much of this success is down to his business mentor, Rod Hoare, who joined the team five years ago and turned the company around. 
So when Rod passed away from cancer last year, it stirred something in Steve. "He was such an active, selfless, larger-than-life personality," says Steve; "I wanted to do something to remember him — something that would celebrate the life I still had, and maybe help others in someway." That was how Steve came upon the idea of cycling Iceland's 828-mile ring road, in aid of Cancer Research. Steve wasn't much of a cyclist, nor much of an adventurer, but after Rod's death he felt inspired to take a risk.
Together with Rod's stepson, John Bennett, Steve flew to Iceland to embark on this 14-day journey. They set off from the capital, Reykjavik, cycling anti-clockwise on the road that loops the country like a lasso. Each day they'd average 60 miles, passing waterfalls, volcanoes and pools of hot water steaming near the roadside. One morning they stopped to watch icebergs break off a glacier and drift out to sea. Another day they took an hour-long bath in a hot river. "It was profound," says Steve. "The scenery made me want to cry it was that beautiful."
It was summer, so it never went dark. They'd watch the sun dip down to the mountains and move gracefully along the horizon, never quite dropping out of view. They'd talk to the local fishermen who were hunting for sea cucumbers. On one chilly evening they heard the story of the 'human seal' — a fisherman who was shipwrecked and, despite the rest of his crew freezing to death in minutes, managed to survive after eight hours in the icy ocean.
There were tough days for Steve and John too. The sky would quickly turn from blue to grey, bashing them with wind, sleet and snow. The ring road they used, Route 1, was full of lorries that always drove too close. And there were the aches and pains that came from so much cycling. But it never dampened the experience. "You need bad days to have good days," says Steve.
Steve Moatt and John Bennett raised nearly £4,000 for Cancer Research. They were sponsored by Outdoorfood. All pictures: Steve Moatt. 
Cycling #fuelledbyfirepot
Tag us on Instagram with
#fuelledbyfirepot
or upload your photos here: