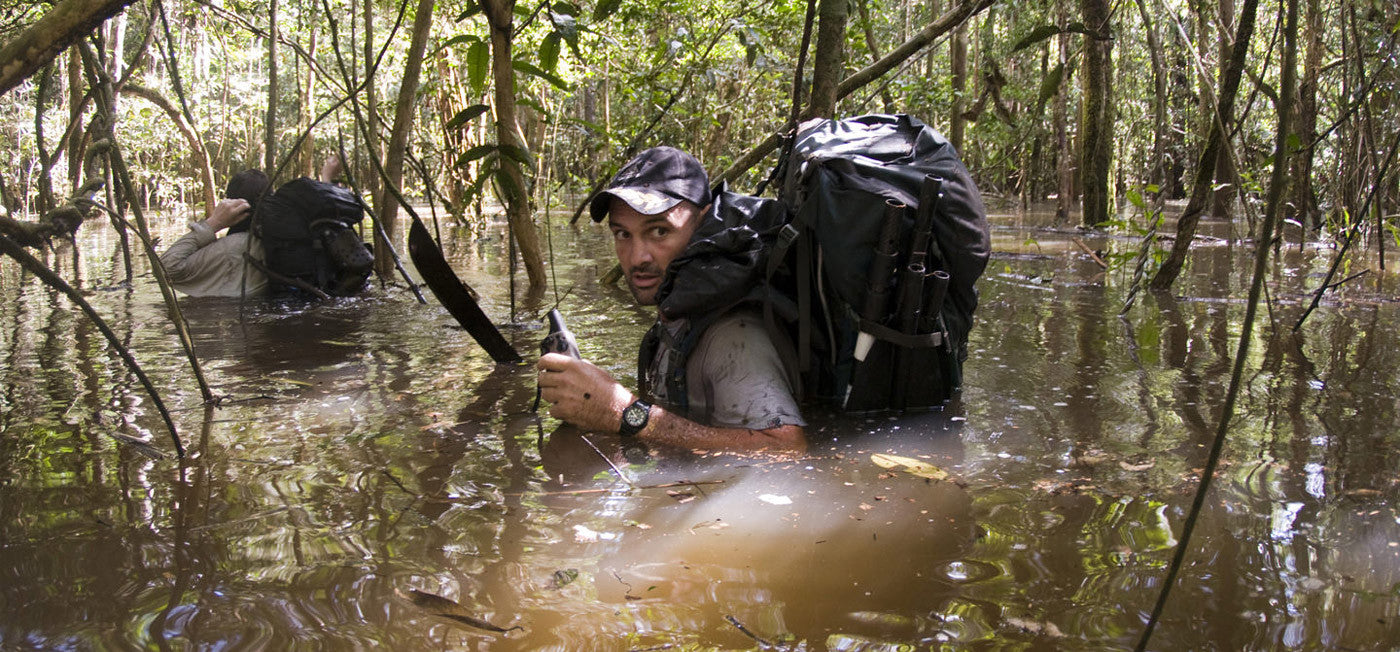 Explorer Ed Stafford on his best and worst eats in the wilderness
Ed Stafford is the first and only person to ever walk the length of the Amazon River. For nearly two and a half years he trekked across South America, outwitting alligators, jaguars, and electric eels, through tropical storms and neck-deep water.
Ed now regularly presents shows for the Discovery Channel, exploring inhospitable parts of the world, from Mongolian deserts to ship-wrecked islands. He has just announced the launch of his new 'Left for Dead' series, coming soon, which sees him escaping from some of the toughest environments on the planet in under ten days.
Here he is on his best and worst wild eats:
Best: "I ate some long-eared hedgehogs in the Gobi Desert — a scene cut from the UK version of my Discovery Channel show because the hedgehogs looked too cute. But these are a staple food for the local Mongol people, and after being slow-cooked in ashes for over four hours, the meat is as tender and rich as aromatic duck."
Worst: "Tadpoles in Patagonia. I thought it would be a quick and easy source of protein, but tadpoles are just bags of intestines with a tail — and intestines aren't full of anything nice."