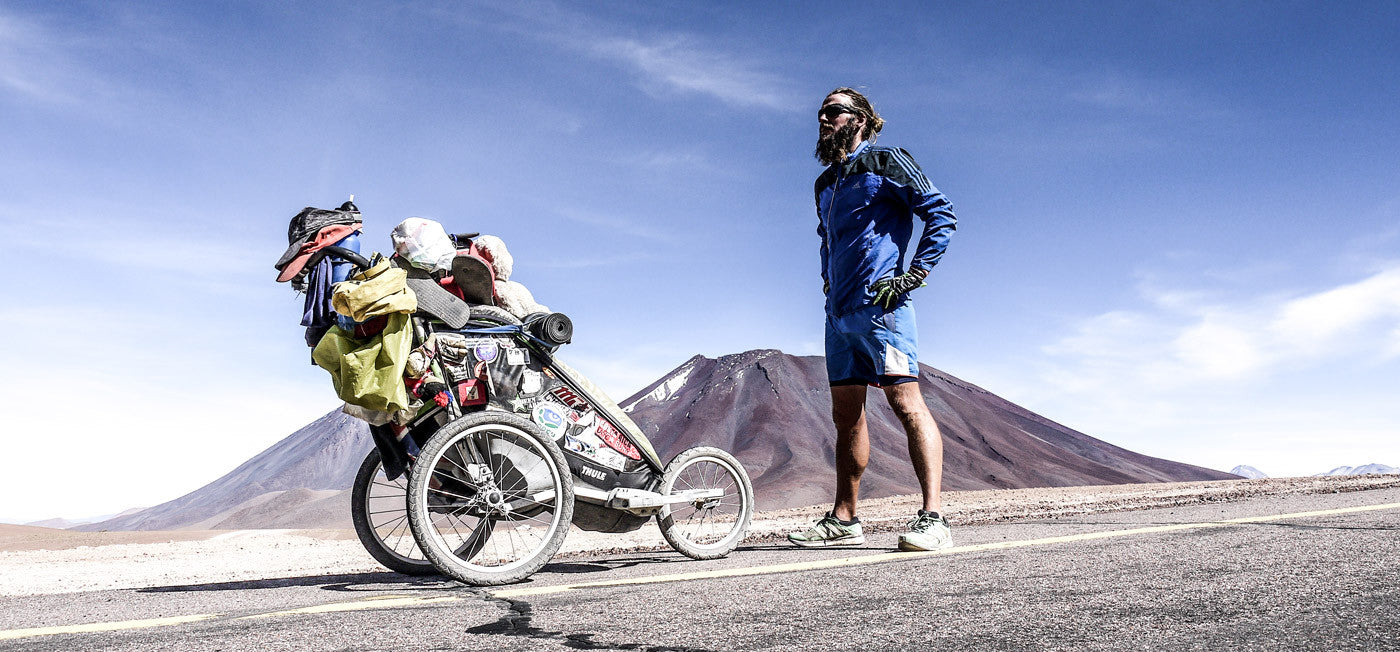 Ultra-runner Jamie Ramsay's eclectic diet

British ultra-runner and adventurer Jamie Ramsay is best known for running solo from Canada to Argentina — a journey of 17,000 kilometres, across 14 countries, for 472 days, pushing everything he needed in a trolley in front of him. He also ran the 240 km-long coast of Vietnam.
He is currently planning his next adventure: a 2,200km journey along the length of Madagascar. Right now he is looking for someone to bike alongside him — someone who has never done a trip like this before, who might not have been given the opportunity in life, nor have the finances to pull it off. Candidates need to send a 250-word email on why they should be chosen, to jamie@jamieramsay.net. Minimum requirement: you need to roll with the punches, be over 20, and be able to cycle 50kms a day.
Opening our new series on best and worst eats on the road, Jamie Ramsay:
Best: "In Mexico, I tried boiled iguana at a roadside restaurant. Once the skin was scraped away, the white meat just fell off the tail bone. One of my favourite food memories is from the Darien region of Panama. After a night of drinking with locals, I walked down to a port to find a lady selling fried bread. Her hands were filthy and I couldn't tell when the pan had last been washed, but it was the best bread I have ever eaten."
Worst: "In Brazil, after a long day of cycling, I was invited for dinner at a local bar. The owner brought out a plate of boiled chicken feet, and told me that chewing the whole foot would make me strong. It actually wasn't too bad, once I'd crunched through the bone, fat and gristle. Worse though, was when I found myself sitting next to a sheep's head stand in a Medina in Marrakech, Morocco. I asked the waiter if I could try it and to my surprise he brought back a plate with an eye staring back at me. Everything about it made me gag, but I managed to wash it down with a swig of Coca-Cola."