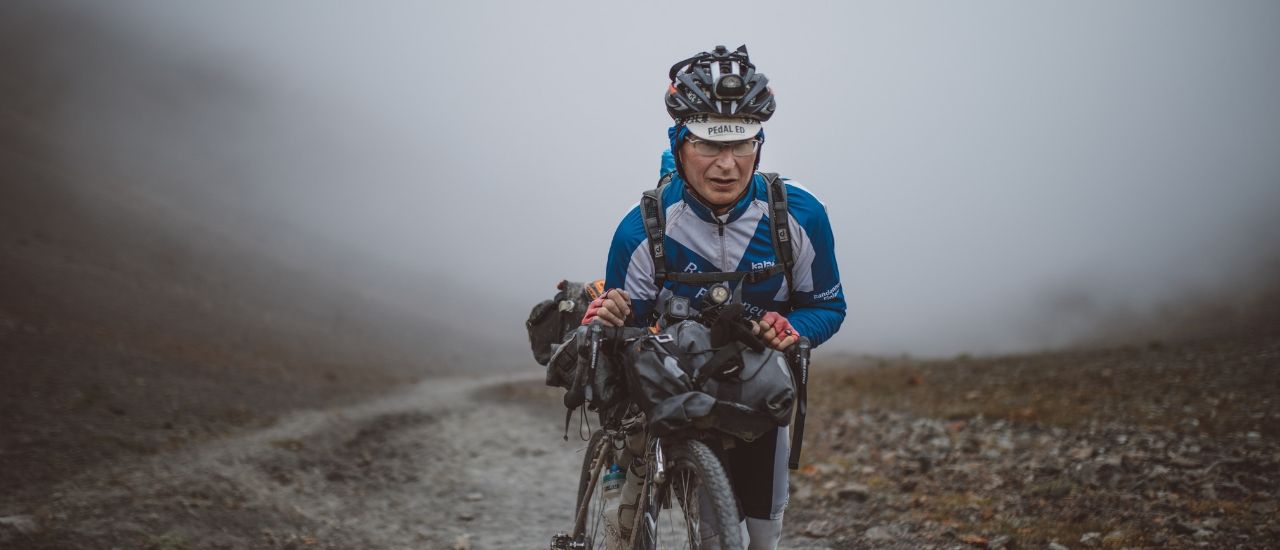 Ask the experts: Top Five Silk Road Preparation Tips
On 17 August 2019, 150 competitors will depart Bishkek, the capital of Kyrgyzstan, to embark on what Red Bull has called the "the toughest race in the world" – the 1700km-long Silk Road Mountain Race (SRMR). 
With two weeks to complete the course, competitors must bike, hike and test their wits against the vast Kyrgyzstan wilderness to reach the finish line at Cholpon Ata, a beach resort on the north shore of Lake Issyk-Kul. 
Last year, at the inaugural race, only a third of competitors who entered the race completed it, and experienced riders in bikepacking community, like the Belgian Kim Raeymaekers, were forced to scratch. 
That being said, 30-year-old race organiser Nelson Trees, who lives in Kyrgyzstan and has himself ridden the entire route more than once, is keen not to portray the race as unattainable to the relatively fit, well-prepared rider. 
In the lead-up to the event, and for those thinking about entering the race in the future, we asked Nelson for his top five preparation tips for entrants to the SRMR. Here's what he said:
1. PACK CAREFULLY
Pick your equipment carefully, and think about everything you'll need. Don't under-pack, these are big mountains. A few extra spares or an extra layer may make a world of difference. At the same time, you need a balance. Look at what other riders took last year and then go out and see what works for you, everyone is different.
2. TRAIN AS YOU WILL RACE
Train for the race in similar conditions to those you will face. This may be hard but try to get out there when the going gets tough and push through. Knowing that you can handle riding in the rain for five hours straight will give you confidence.
3. MENTAL RESILIENCE
Try to go into the race in the right headspace. All ultra endurance races require some serious motivation to complete. SRMR goes even further. If you don't want this enough, there are ample reasons to quit. Try not to set yourself up with expectations. Take each day as it comes.
4. SLOW AND STEADY
Remember that it's a long race and race your own race. If you've never done anything this long, be conservative and leave something in the tank for later. You can always go for a big last push if you have reserves. Don't look too much at what others are doing, it's a recipe for burning out.
5. RESPECT KYRGYZSTAN
This is a serious mountain environment. The first thing you should have in mind is your safety and that of those around you. There is no shame in bailing or waiting things out if the weather is bad. A 4000m pass is no joke.
We also asked Nelson to provide his best advice for those considering entering the race, but who aren't sure whether it's for them. Here's what he told us:
"I would recommend going out and doing something similar on a smaller scale. Highland Trail 550 is a great course to see if you would enjoy SRMR. Otherwise, a multi-day bikepacking trip with decent daily mileage, ideally in the mountains will give you an idea. There are plenty of events nowadays to try this out. Sign up to one and give it a go."
For more advice and tips on riding the Silk Road Mountain Race, there are plenty of blog posts written by Nelson himself, and resources like the race manual, on the SRMR website. Wild Horses, a documentary by PEdALED on the race, gives a good sense of the race setup. 
And, The Road from Karakol, a film by the late alpinist Kyle Demster charting his two-month, 1200km bike journey across Kyrgyzstan to solo unclimbed alpine rock and mixed routes, provides some insight into the harshness of the Kyrgyzstan landscape.
Cycling #fuelledbyfirepot
Tag us on Instagram with
#fuelledbyfirepot
or upload your photos here: